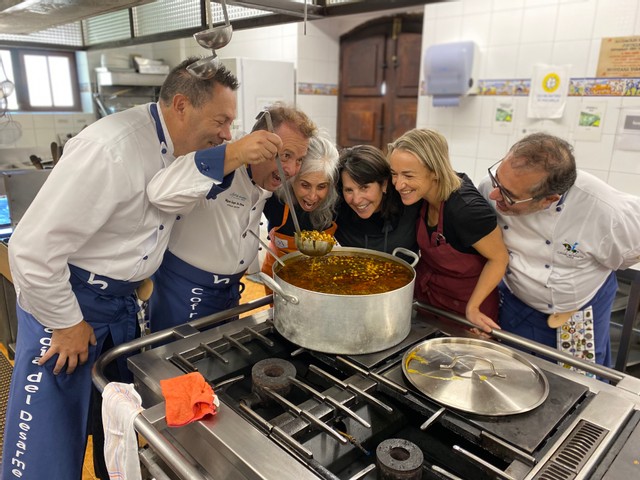 Here are five reasons to do a cooking class in San Sebastian! One of our favorite ways to spend a day in San Sebastian is to do a cooking class. San Sebastian, known worldwide as the culinary meca, will knock you off your feet with its delicious dishes. Learn how to cook a Basque meal in a in a gastronomical club.
Firstly, it's a great way to meet the locals. Local people are out and about living their daily lives. The best way to mingle is to live a day just like we do. Since the cooking class is guided by local Basques, this would be your first local. Also, we will be headed to the market stalls, gastronomic club, fish mongers where you will get to meet the vendors and see what real life is like in the city. Just in case you didn't know, we food shop daily. And we do it in farmer's markets. So, the people you will meet are our daily dose of connection.
Secondly, it's a great opportunity to get into a gastronomic club. These members only clubs are institutions for us. You can only get into one if a member invites you. Women are "allowed" to be a guest. This means, they can only sit and eat but not participate in the cooking. All the cooking, table setting and basically all the work is for the men. Sound good? A peak inside of this men's world and its history reveals much about our culture.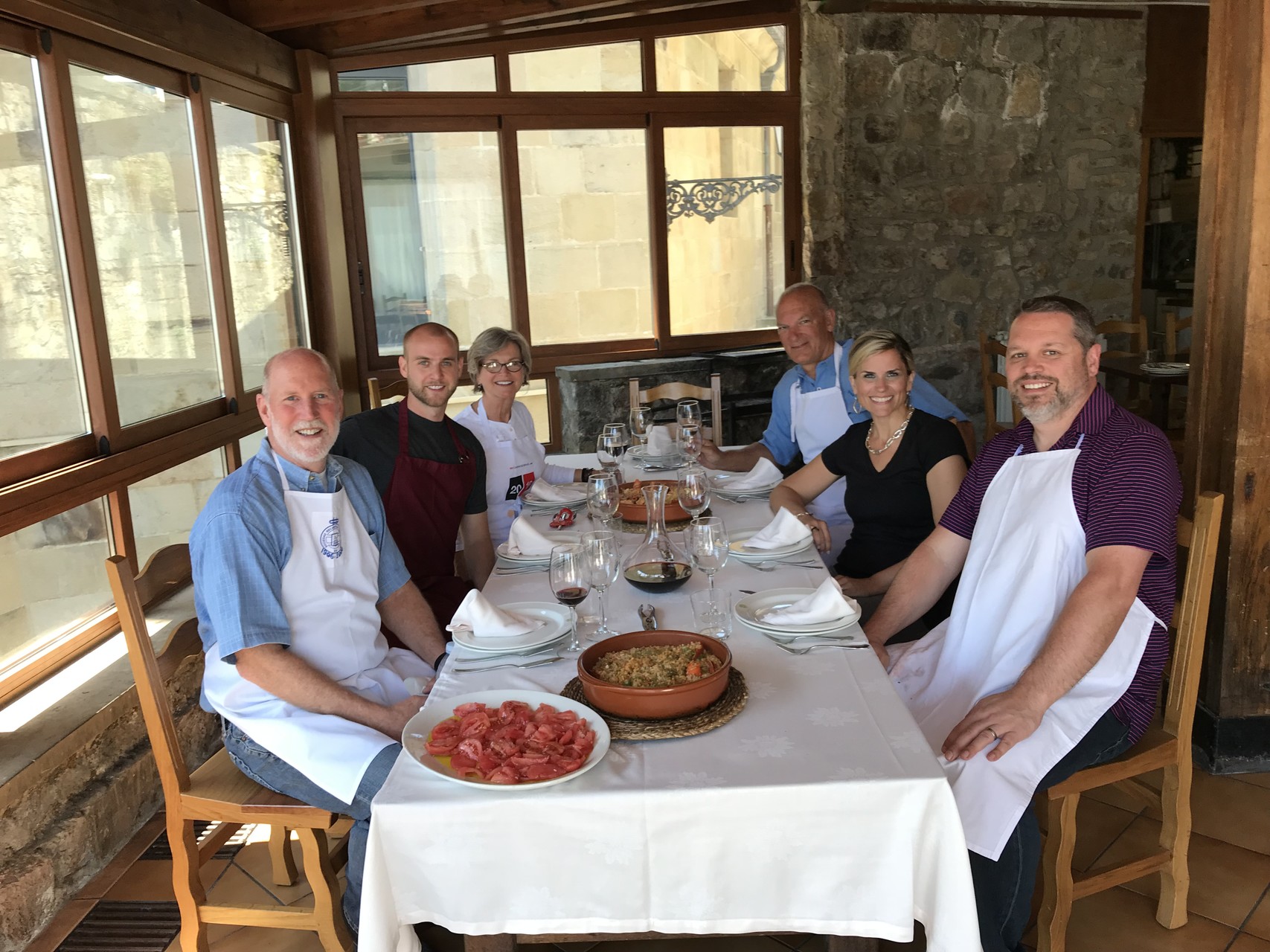 Thirdly, we get to visit the daily farmer's market. As I already mentioned, we normally go food shopping daily. And yes, we do have supermarkets, but we prefer our farmers. Every stall has almost the same produce and similar prices., which can seem difficult when choosing where to buy. But it has more to do with loyalty and relationships. We learn how to shop from our grandmothers. They told us from who to buy the best tomatoes, the peppers, leek…etc. it's a way of connecting and building community. As you can see food is much more than just food.
Another reason to do a cooking class is to eat a real Basque family lunch. You might be spending your days in San Sebastian fine dining at all the high-end restaurants. And what you are eating is what we eat but only when we go out. Truth is, we eat very well at home, so when going out, it's a celebration. So, get ready to roll up your sleeves and getting a hands on experience of what it's like being in a Basque home.
Lastly, a cooking class in San Sebastian is one of the best souvenirs you can take home. We know how you love to entertain at home. Call your friends, open up those bottles of wine and prepare to impress your squad with your knowledge of Basque cuisine and our culture. And you can be honest when you say you made new friends in San Sebastian!