The city of San Sebastian is known for its excellent gastronomy. With all the pintxo bars and numerous Michelin-starred restaurants, the city becomes a foodie's paradise. However, after a wonderful day enjoying a market stroll and a lunch at the Gastronomic Club, probably all you need is a good hamburger. Here goes the list in which you will find the best burgers in San Sebastian.
La Guinda Deli and Coffee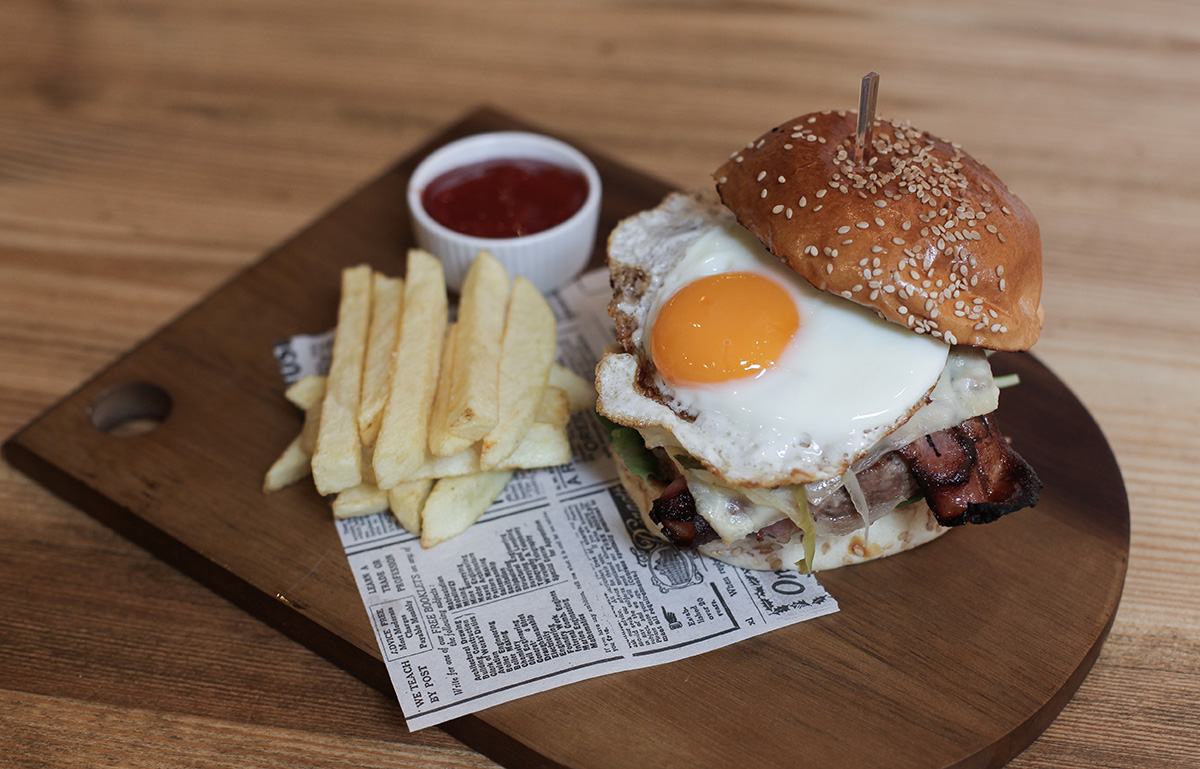 This cool spot is located in the trendy neighborhood of San Sebastian: Gros. Next to La Zurriola beach, this place is warm, friendly and welcoming. From a full breakfast with freshly squeezed juice to the daily menu, La Guinda is undoubtedly differentiated by its excellent value for money.
Likewise, the menu leaves no one indifferent. They work with seasonal products and all the dishes have an original touch. Our favorite dish and the star of the menu is the hamburger. It has a spectacular flavor and is cooked with crystal bread, 100% meat from the Basque Country, caramelized onion, bacon, cheese and fried egg accompanied by some crispy fries.
La Brissimerie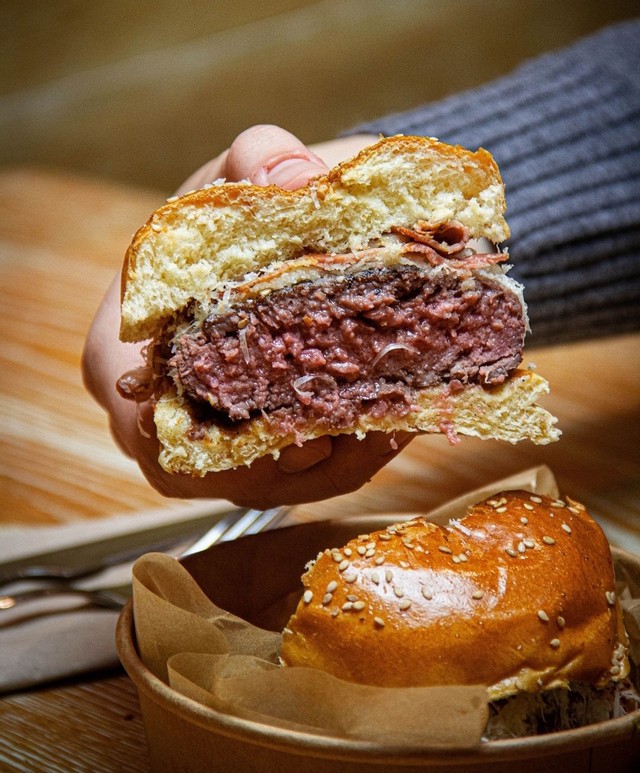 La Brissimerie is a small coffee shop and restaurant located next to La Bretxa market in the Old Town. Everything they cook is delicious.They use the best seasonal products from the local market. In case you come in summer, do not forget to make a reservation, you will enjoy an authentic evening in the Old Town of the city.
The worst part of coming to La Brissimerie is what to order: every single dish looks spectacular and taste so good! But without a doubt, you will taste one of the best burgers in San Sebastian. The BURGUER GOURMET burger: 200g of txuleta meat, Idiazabal cheese, piquillos, caramelised onion, bacon and gourmet salad. All that accompanied by some homemade fries.
Casa 887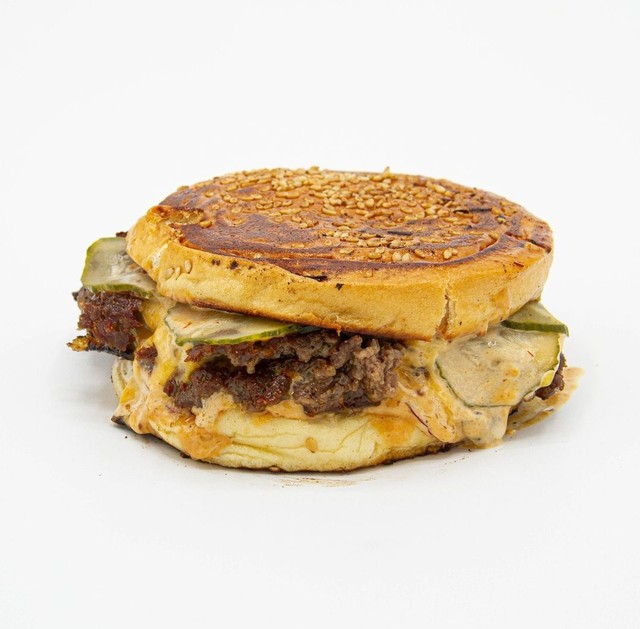 One of our favorite options in Gros neighborhood. A lovely and cozy restaurant beautifully decorated. All the dishes are worth trying, perfectly cooked with Brazilian ,Asian and Basque touch. The perfect fusion for your palate.
Even if the star dish is rice with red prawns and ali oli, give a chance to their original hamburger. Their SMASH BURGUER made with brioche bread, txuleta meat, American cheese, homemade pickles and their secret mayonnaise.
Drinka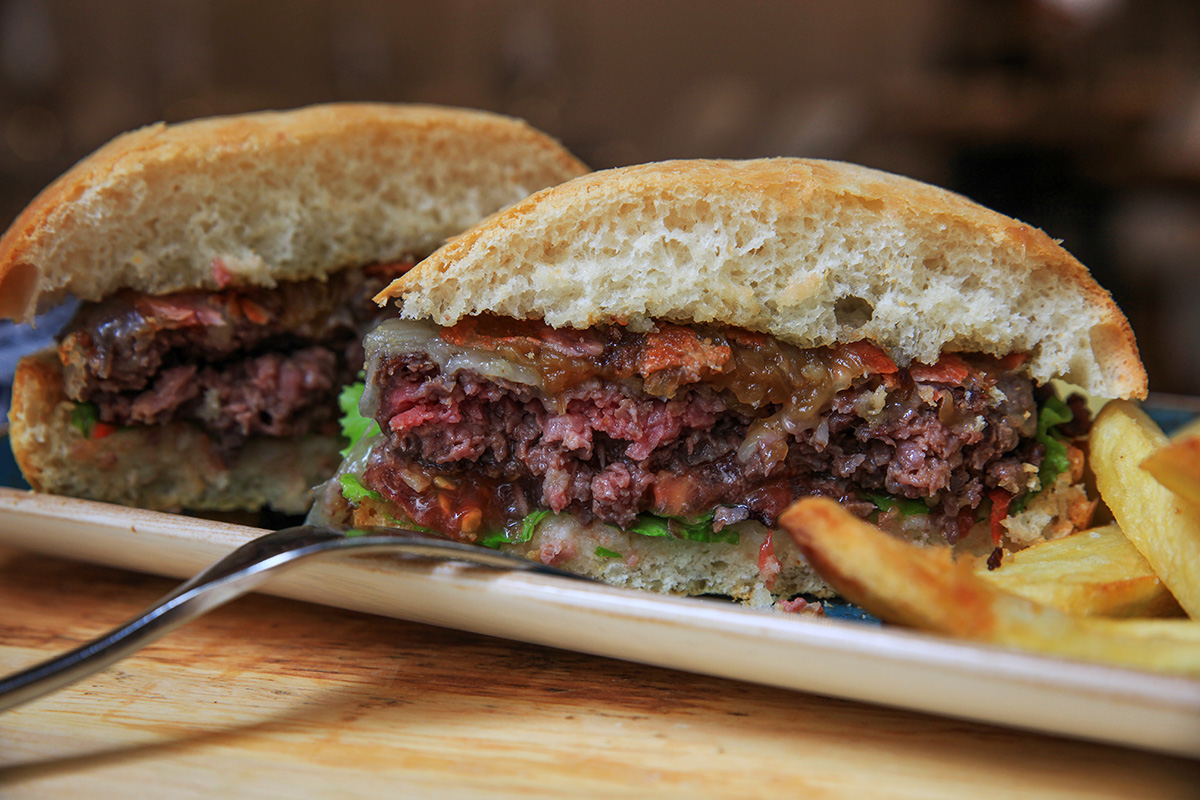 An alternative spot in Antiguo neighboorhood. This small bar run by two amazing woman, is fknown for having excellent quality pintxos, portions and tasty bites. They also offer a wide variety of wines by glass and original cocktails, which is a plus. Their hamburger is definitely worth trying!