Our favorite Beach Bars near San Sebastian, can always comfort you Wether you spent the day at the beach or not, a good beach bar is like receiving a reward for being alive. Its like someone saying "hey you made It this far, good for you. Have a cold beer"
The best way to say goodbye to a beach weekend is with a drink in hand, good company and a sunset in France. 2020 is a year to remember, lets make It unforgettable, and enjoy a fabulous sunset drink in Le Blue Cargo.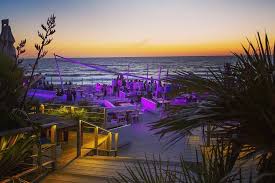 HIDDEN BEACH BARS ALONG THE COAST
This one is so local that It took me years of following cool french families around. But bingo! Le Bel Endroit @lebelendroit is a winner. Just above a secluded cove on the Cote basque, this relaxing spot is perfect for a cheese platter and some chilled white midday wine ( which I personally love). Don't blame us if you never want to go home again.