Every January 20th the heart of all citizens of San Sebastian starts beating faster than usual as we celebrate the big day of our beloved city. There are many festivities and celebrations in San Sebastian, but there is no doubt that San Sebastian Day is the one that we keep closer to our hearts. In this blog, we want to share with you the top 10 scenes that explain San Sebastian Day.
We celebrate the Tamborrada which is a celebratory drum festival that starts exactly at midnight and lasts for 24 hours. The mayor of the city rises the white and blue flag of San Sebastian in the Konstituzio Plaza and for those of us who have experienced that moment live, it is a breathtaking moment; really emotional. I remember one year where the Orfeón Donostiarra accompanied the drummers on the wooden stage that they built in the square. Just thinking about it I get goosebumps.
Everybody in the city participates in this celebration marching in the streets playing the drums dressed as cooks and soldiers. It is the most inclusive party that you will ever take part in and the whole city gets involved. We are very proud of our city and its most important day!
Origin of the soldiers and cooks
The origin of those marches and people dressing up as soldiers and cooks is due to the fact that San Sebastian was a walled military stronghold for several centuries. Locals, kind of making fun of those military marches that where common back in the day, started a tradition of mocking these marches that has evolved until today.
This year 2021, the San Sebastian Day is going to be a little bit different from other years. But still, the spirit of the city is strong and people are willing to celebrate from their own homes and balconies. Everyone in the city is ready to live a magical San Sebastian Day.
In the following pictures we have tried to capture that spirit that we were mentioning above. Let´s see if you can understand a part of it and participate with us in this beautiful day.
GORA DONOSTIA!
Window displays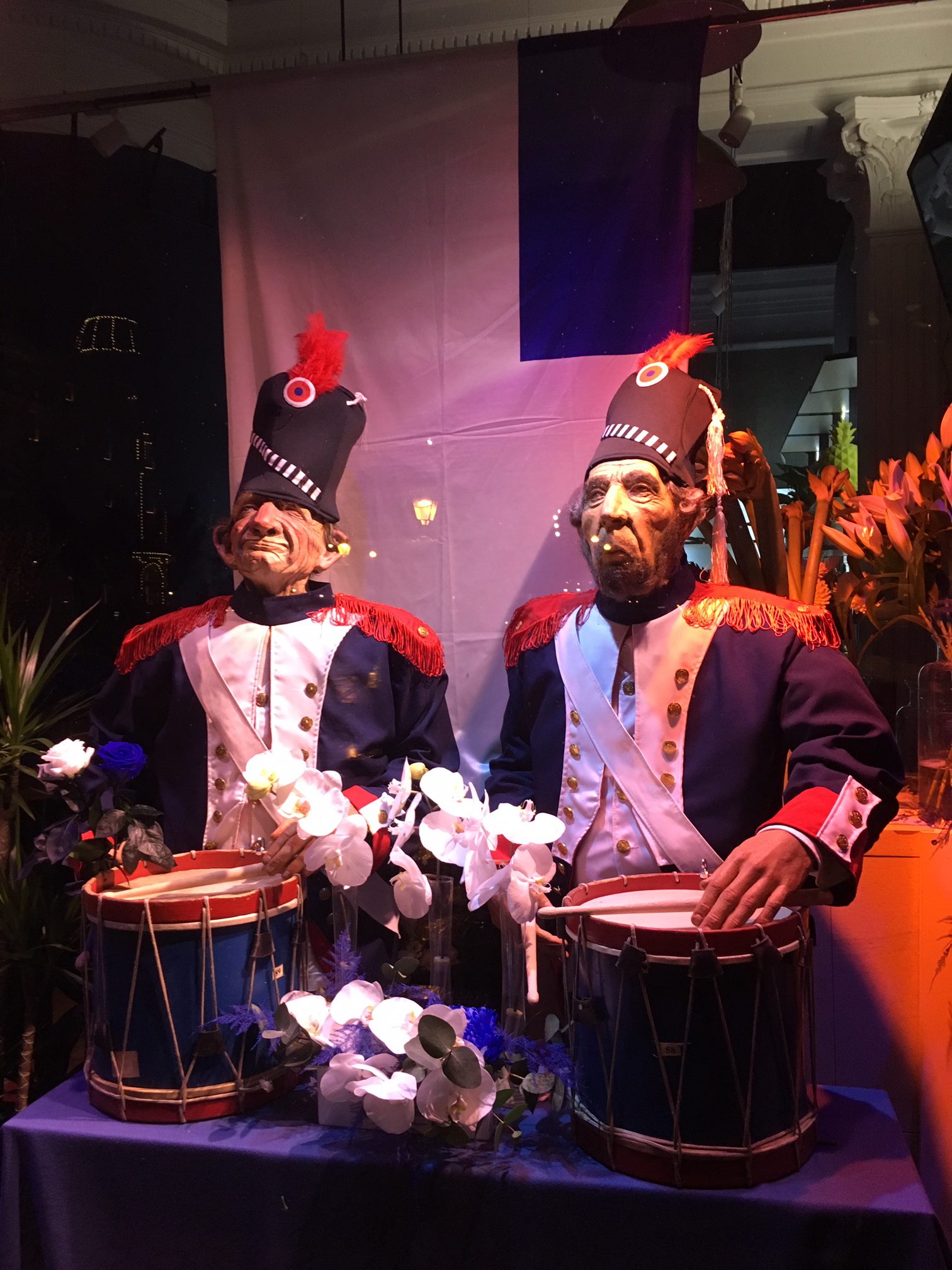 As this year there will not be any marching in the streets of San Sebastian, the different gastronomic clubs and associations have decided to showcase their costumes in different public places in town. Many shops in town are showing the costumes too! Those ones at the flower shop Flowers and Events are quite scary, aren't they?
What we eat that day: ANGULAS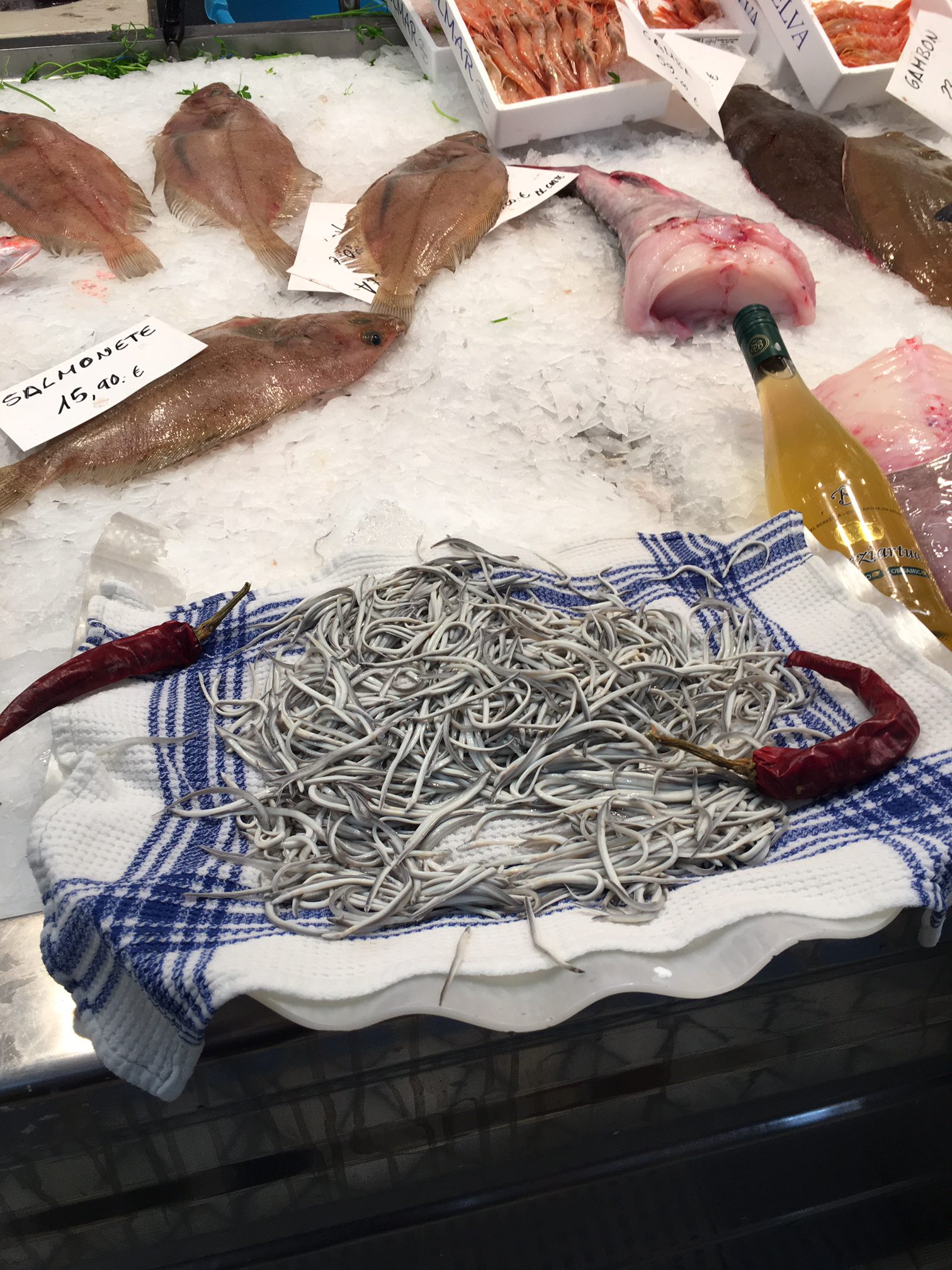 Do you know what angulas are? Have you ever tried them? They are bay-eels and it is quite typical to have them for dinner or for lunch during San Sebastian Day. Just a curious note on this: the price this year is 790 euros per Kg. !
The Flag of the city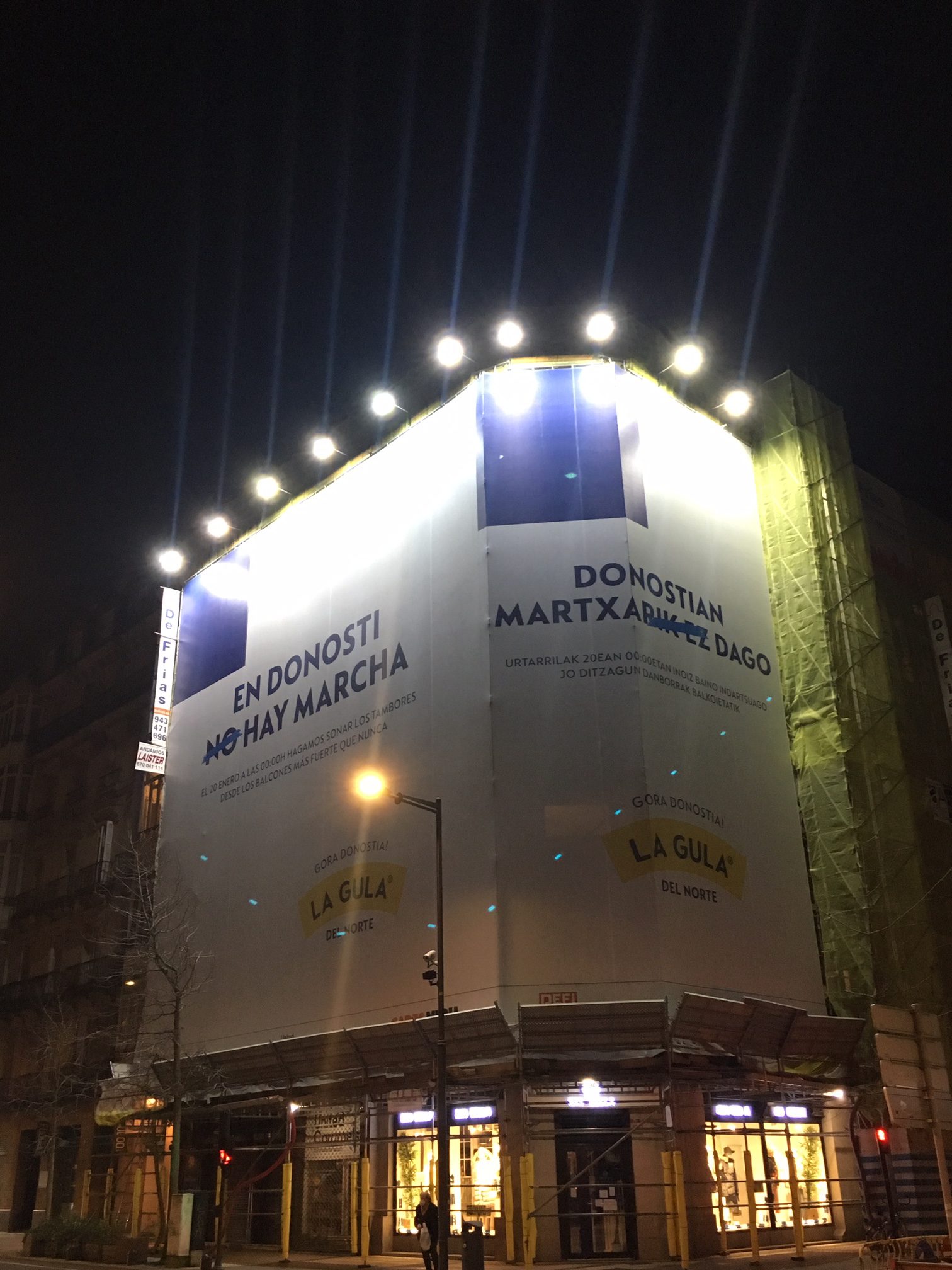 This is the official flag of the city: a simple white and blue flag. The mayor will rise it exactly at midnight, while the march of San Sebastian will be played and sung by the thousands of people that will be gathered at Konstituzio Plaza. Let us continue with the top 10 scenes that explain San Sebastian Day!
The heart of donostiarras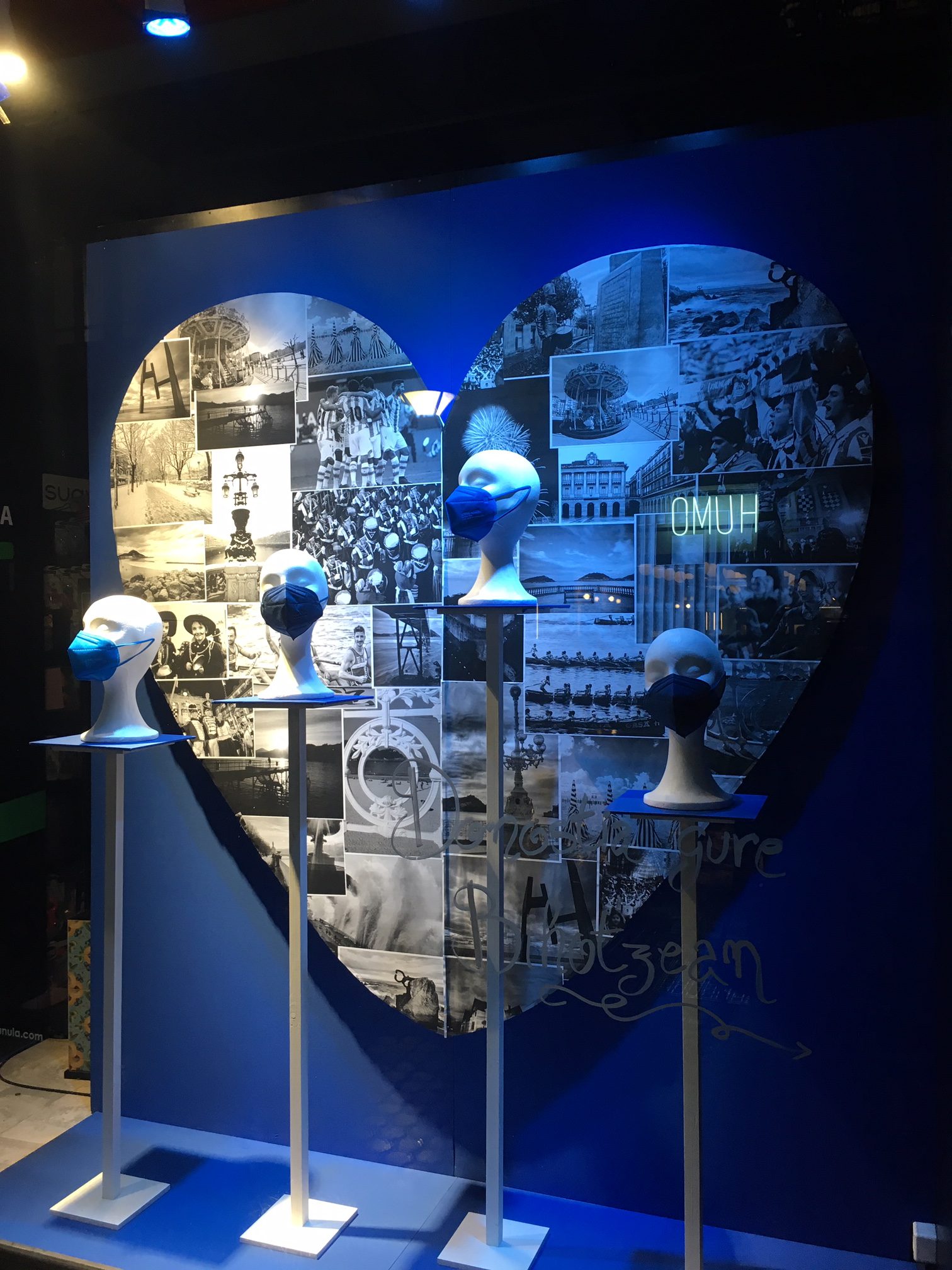 As mentioned before, San Sebastian Day is the celebration that is closest to our hearts. There is something emotional that we all experience during this day and we will be happy to share it with you; in order to make you feel like donostiarras.
Children Tamborrada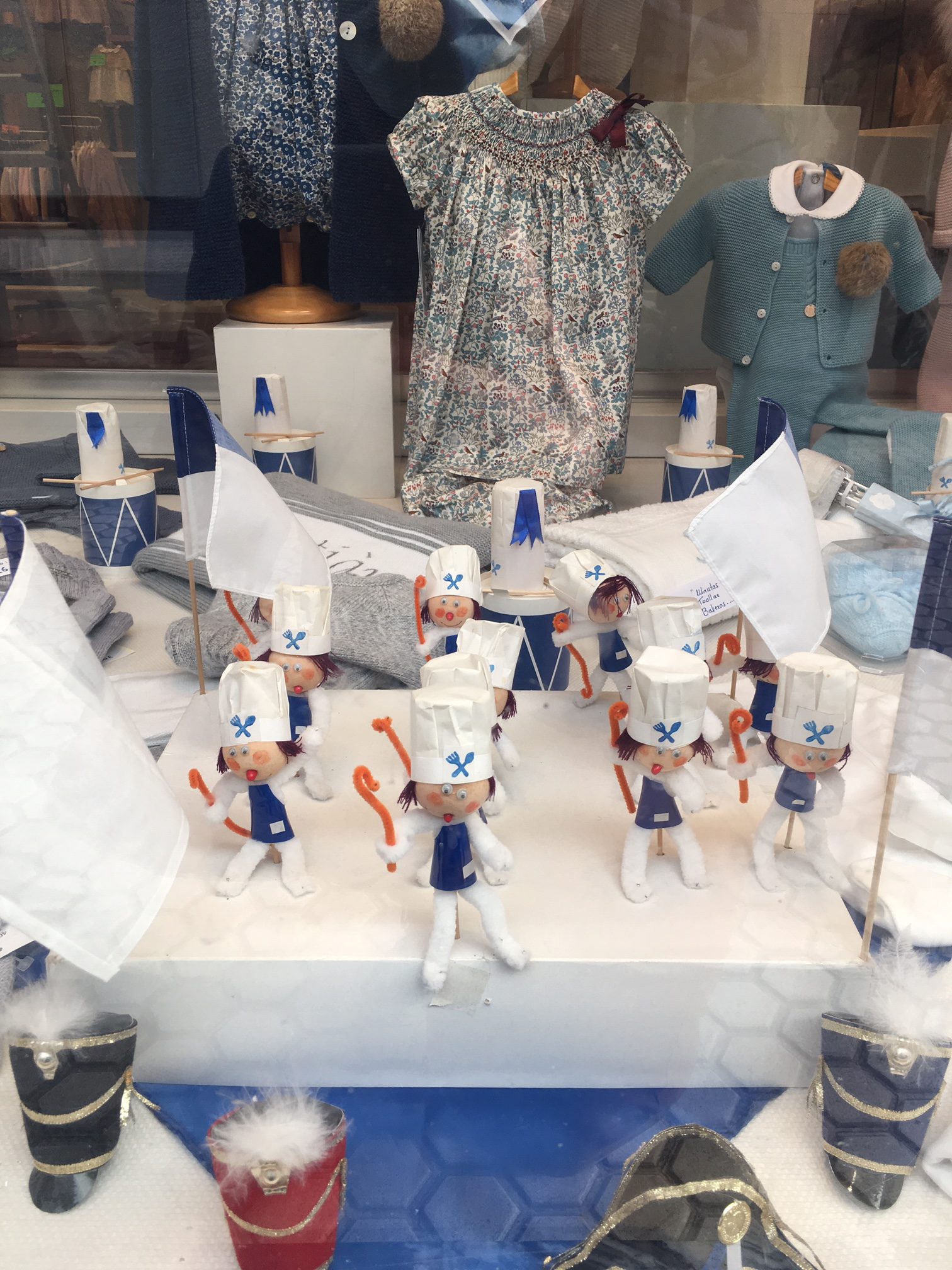 Children are an important part of San Sebastian Day, as each and every school sends their students to the official Tamborrada parade every year. All San Sebastian citizens have participated in the children's Tamborrada at least one time in their lives.
A great excuse to eat and drink in San Sebastian Day
One must not forget that we are still in the Basque Country, so it is a sure thing that a lot of good eating and drinking happens during San Sebastian day. Angulas is one of the dishes that is served in many households. Sweet desserts will also be served for sure! Aren't these little ginger bread men cute? It is a sweet army of cooks! They are running to get their little drums and march in the streets of the city playing La marcha de San Sebastian!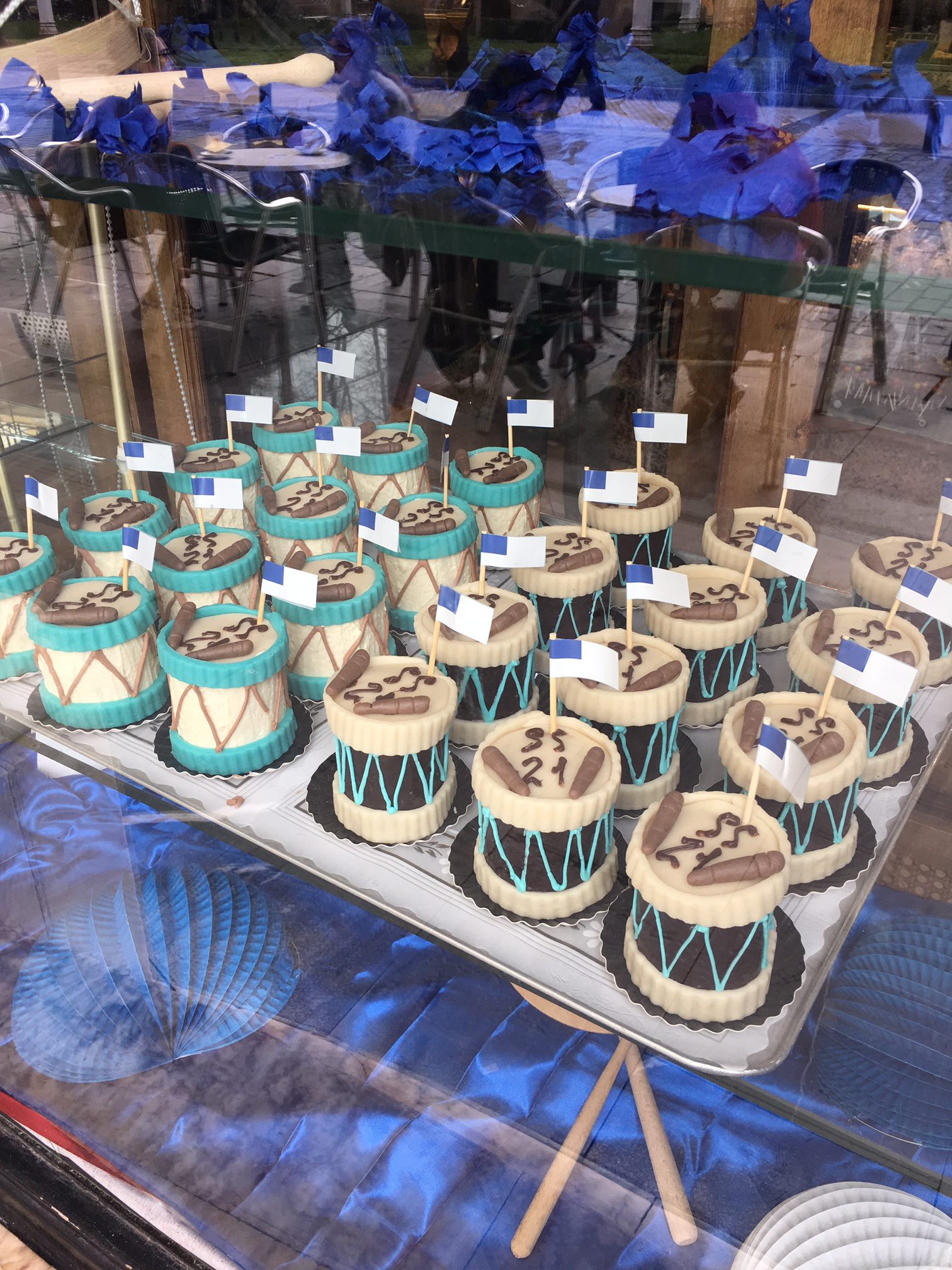 From Basque Tours we want to wish all donostiarras a very HAPPY San Sebastian DAY!
GORA DONOSTIA!