It is a fact that San Sebastián is a foodie paradise. That is why it is often impossible not to fall into temptation. But maybe you have been eaten pintxos 3 nights in a row and you want to eat something a bit healthier but still tasty. Don´t worry, if you are looking for feel good food restaurants in San Sebastian you will find your place. Here goes our list of the best healthy food restaurants in San Sebastian.
Botanika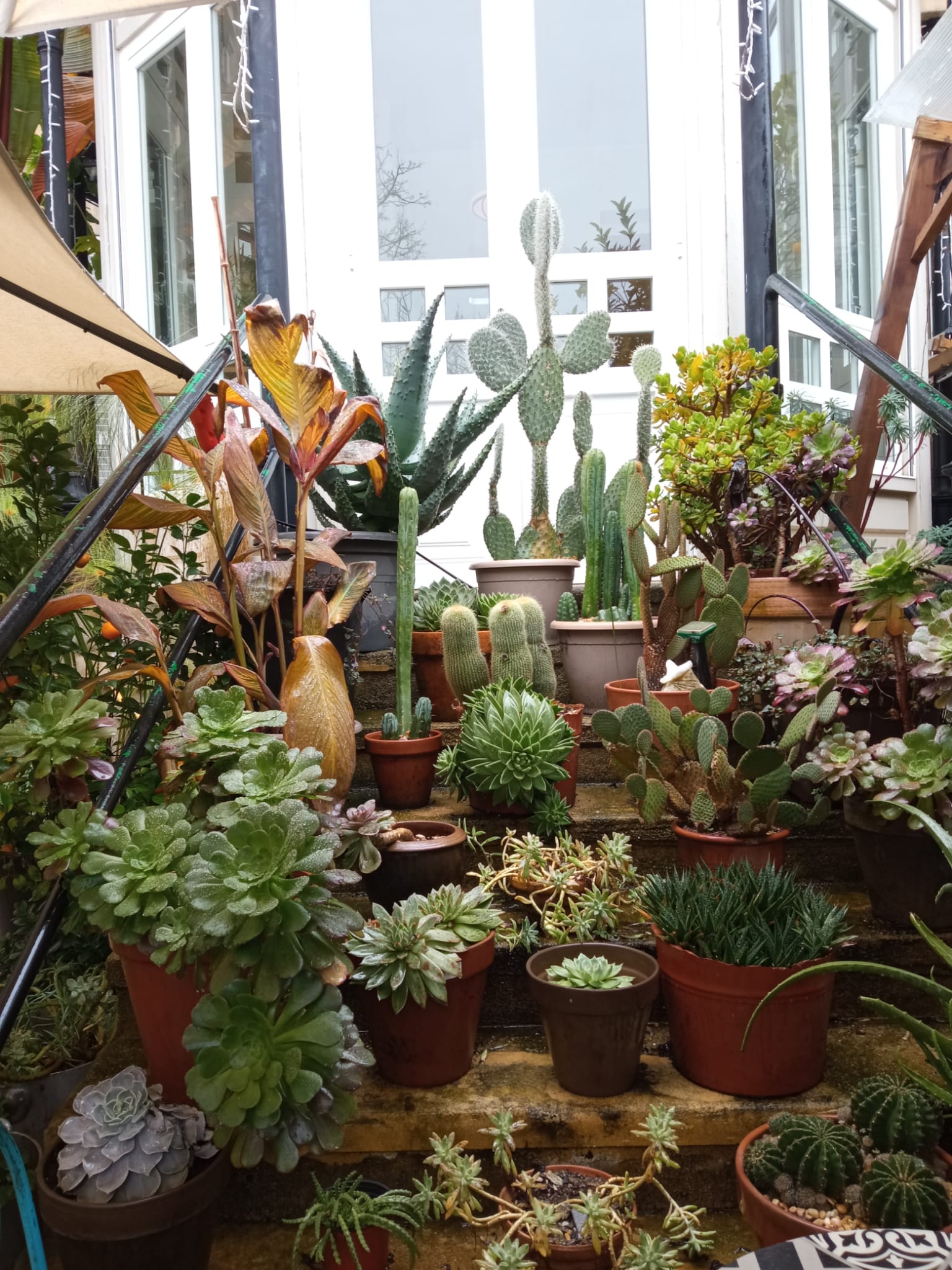 Located in the city centre, you will find this charming restaurant full of flowers&colors. It also has an extraordinary terrace in which you will enjoy a wonderful breakfast, lunch or dinner. Botanika it´s a predominantely vegetarian restaurant but you can also find dishes cooked with local ecological meat or they even have fish of the day. A place to enjoy both at night and during the day. If you are into ecological wines, they have a wide variety of local organic&ecological wines.
Mapa Verde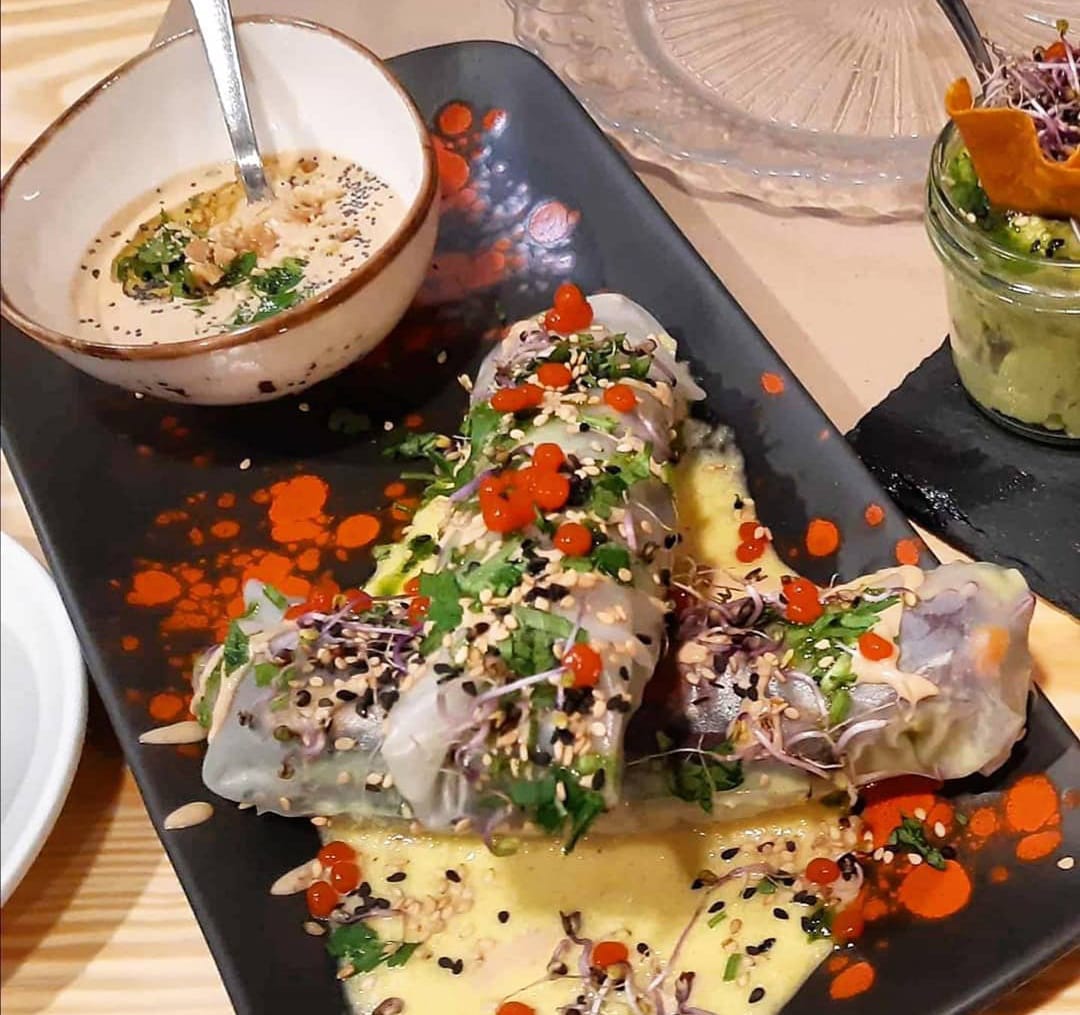 Located in Gros neighborhood, Mapa Verde offers great vegan options. The menu features internationally-inspired influences, for example, thai soup, guacamole with yuca chips, bao bread stuffed with seitan and teriyaki sauce or a Buddha Bowl with falafel. They also offer a wide variety of local craft beers&wines. Even if you aren´t vegan, this place will surprise you. Food is really tasty and delicious. If you have enjoy a day out discovering the Flavors of the Basque Countryside and you are looking something light for dinner, check this place. Definitely one of the best healthy food restaurants in San Sebastian.
Enea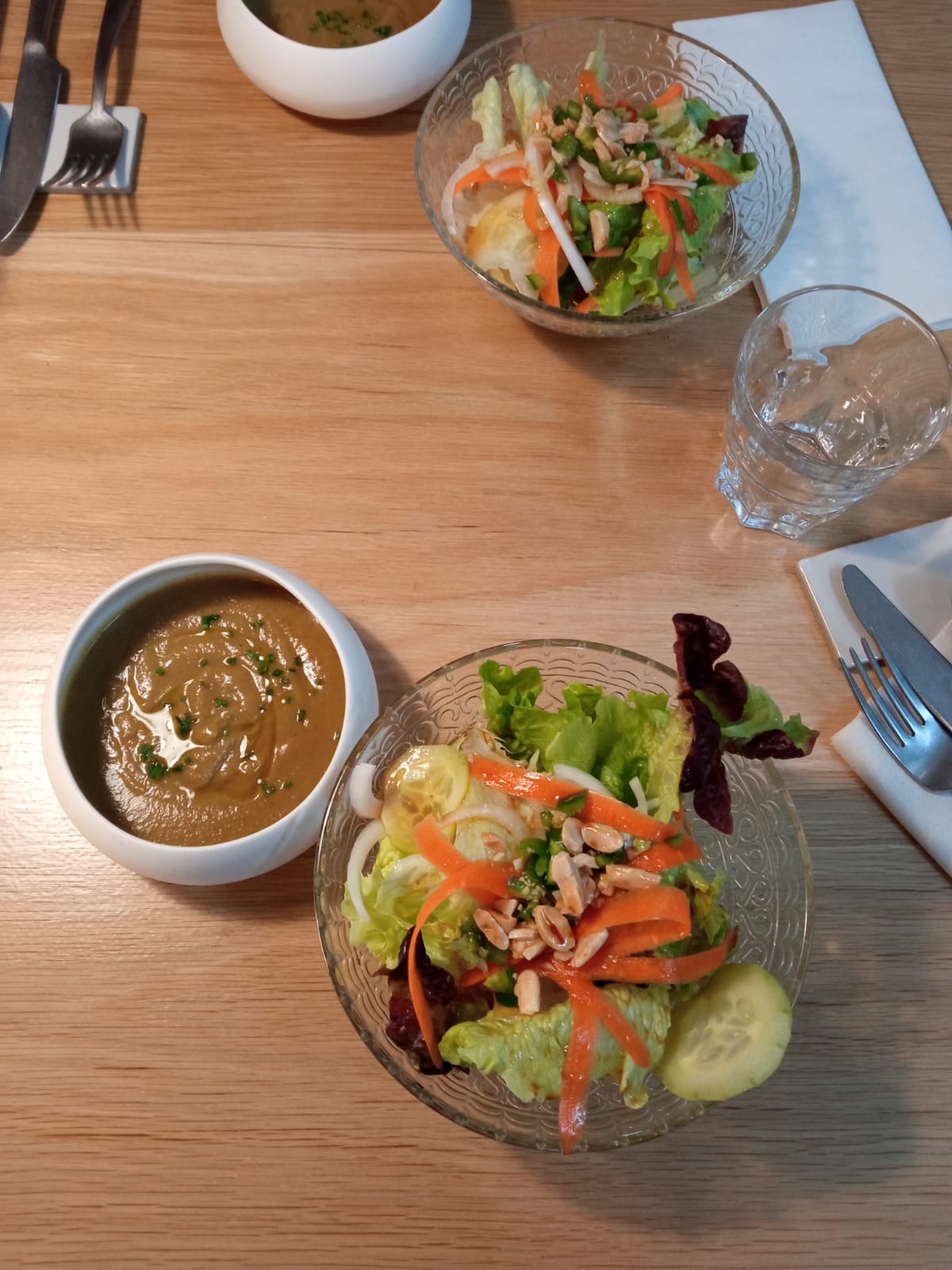 This cool new restaurant serves locally sourced and healthy dishes in Morlans neighborhood. Enea is the perfect option if you have been discovering the hidden places of the city during the morning and are looking for a healthy but tasty lunch. They offer a delicious menu of the day that consists of a veggie soup, salad and dish of the day to choose. You can also order a la carté and share some dishes. Please, don´t forget to order the #basqueburntcheescake. It´s out of this world! 
Alabama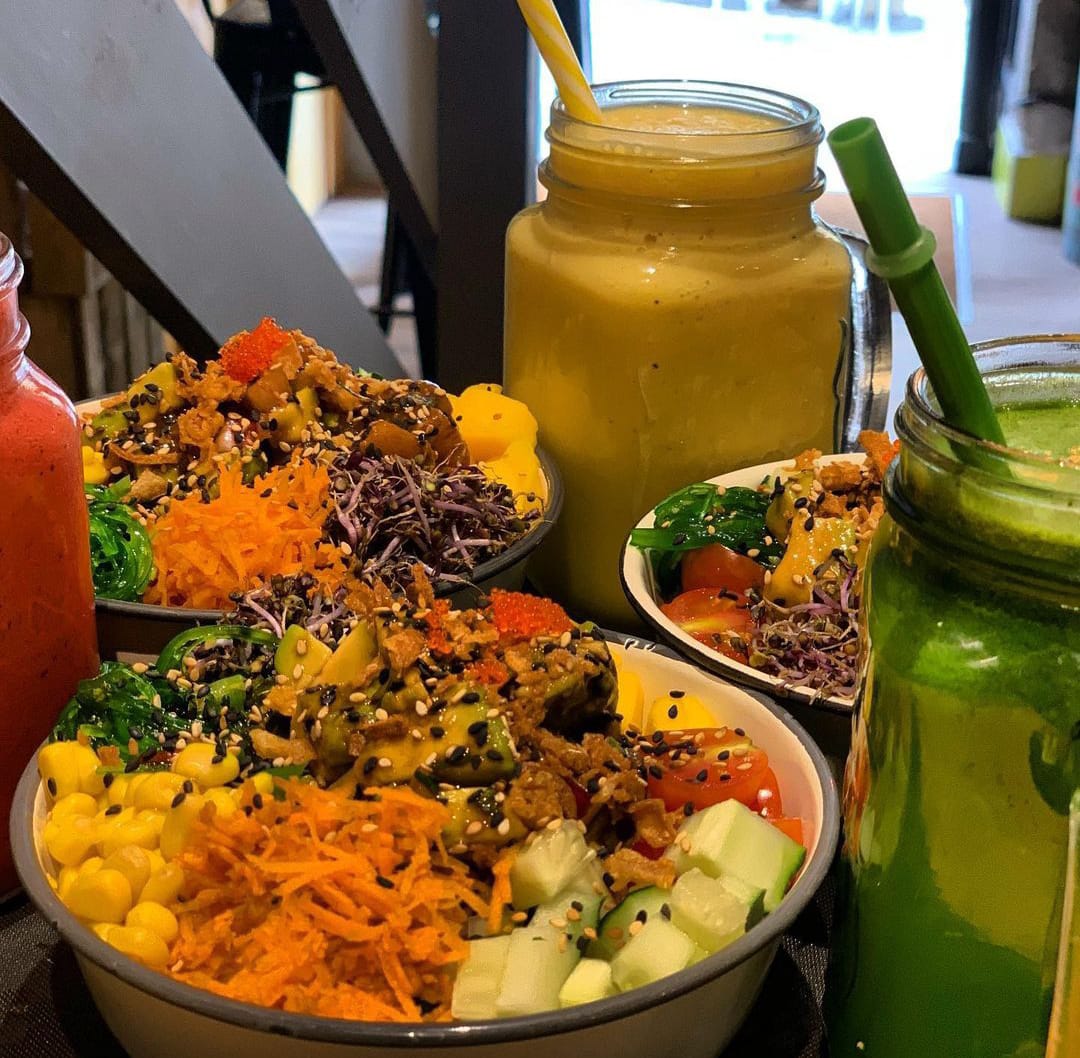 Located in Gros, the trendy neighborhood of San Sebastian, this slow food juice bar has all the vitamins you need! Their motto: Healthy life tastes better. At Alabama they work with local, seasonal and proximity products plus everything is homemade so you will find a paradise full of colors and taste! Their speciality: juices and bowls for every taste.
Enxalao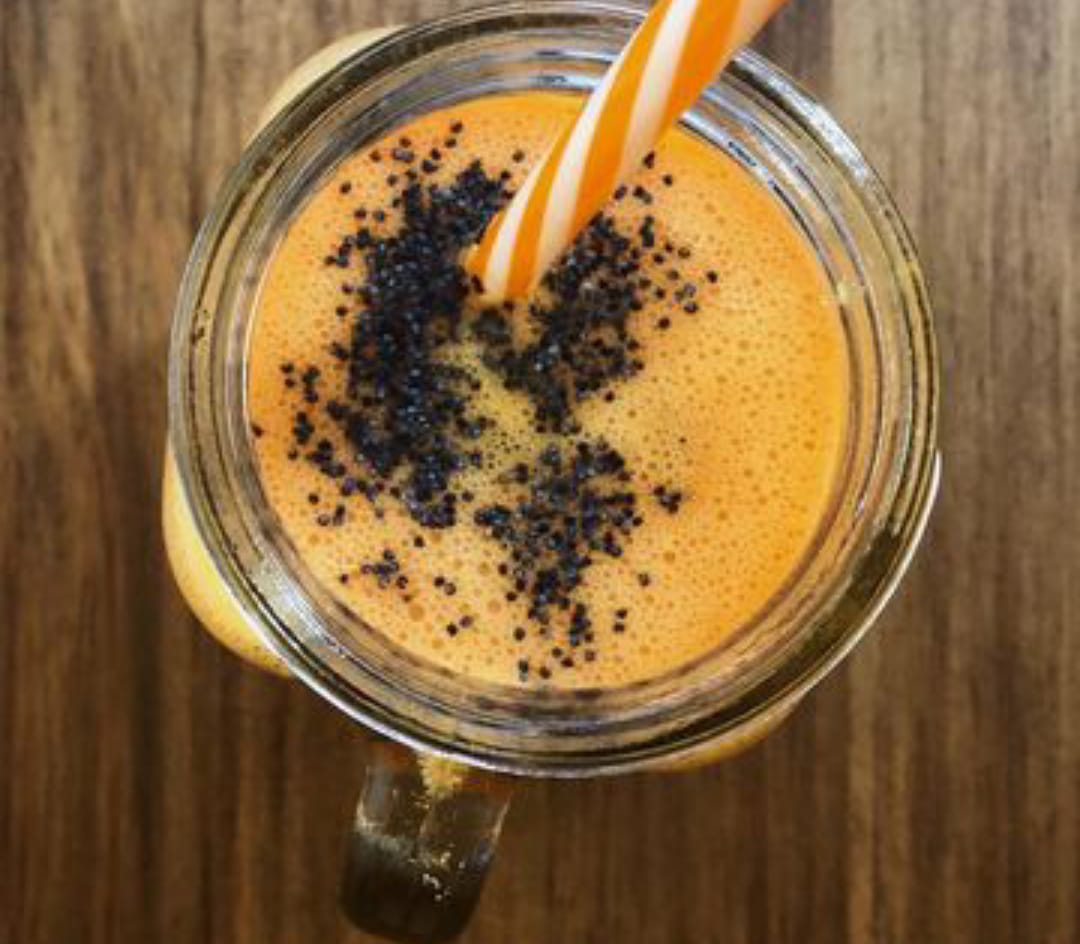 Sometimes all you need is just a sald. Or maybe you just want to lay down on Zurriola Beach and need something for lunch. Well, Enxalao is your place then. You can pick your own local and seasonal ingredients or you can choose one from their list. Just in case salad is not enough for you, you can order a hummus, guacamole, sandwich or smoothie. A perfect light lunch before you enjoy your pintxos evening in the city!