In many occasions, after enjoying one of our wine tours, our guests come 'winelly' inspired and ask us about wine shops in San Sebastian.
This is the reason why we wanted to share with all of you some wine shops that make us fall in love with them. We love them for the great wines they have and, of course, for their care towards us and our guests.
Wine shops in San Sebastian – Lukas gourmet
We start with the last opening in the city. Lukas is a gourmet shop that opened in 1983 in the close village of Zarautz. From there they jumped into San Sebastian and now they have just opened a gorgeous wine shop in Maria Cristina's Luxury Hotel building. The shop is full of great wines, most of them made in Spain, merged with super high quality gourmet food. Rioja and Ribera del Duero are the core of their offer.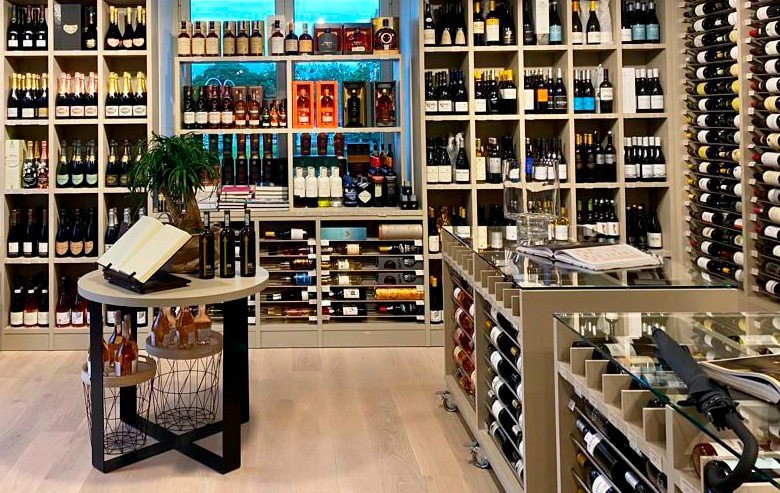 While choosing your wine(s), do not hesitate on asking Nagore about their Iberian products and olive oils. If you are lucky you'll get to taste them!
Wine shops in San Sebastian – Goñi Ardoteka
Goñi Ardoteka is one of the most traditional wine shops in San Sebastian located by the old town. Goñi's selection has been carefully picked to showcase a radiography of what Spanish wine is about. If you are looking for wines coming from alternative regions of Spain, Goñi is your place.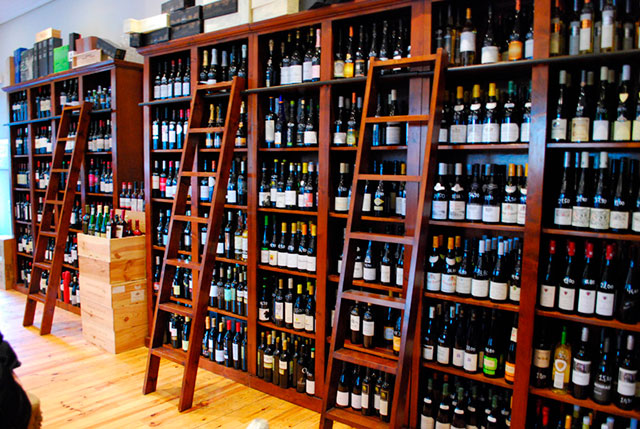 They also organize tastings from time to time and invite wine makers to explain their wines. Take a look to their website and social media!
Wine shops in San Sebastian – Essencia Wine Store
Essencia wine store is the most special of the wine places in the city. Their selection is quite particular as well. Small winemakers from Spain, France and Italy fill their stands.
Dani, the owner is university professor at Basque Culinary Center and one of the biggest connoisseurs about wine in San Sebastian. Don't expect a snob of wine, as he is as humble as knowledgeable. If you are looking for something different to what you have already drunk go to Essencia.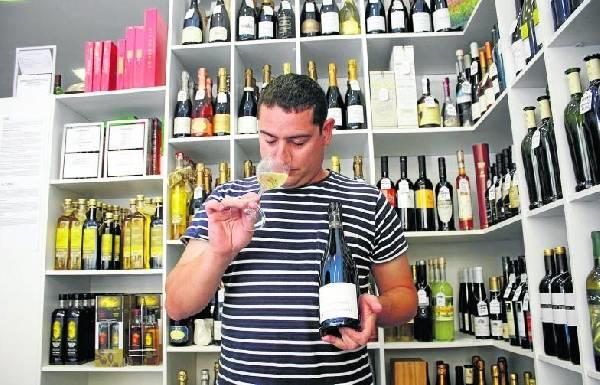 Wine Shops in San Sebastian – Curdelón
Curdelón is another last arrival to the city. This spectacular wine shop is located in the neighborhood of Gros, by Zurriola beach. We can guarantee you their selection of Champagnes will catch your eye from the very first moment. They have a whole wall full of them. If we are not wrong they have more than 100 references. In just one shop! But not everything is Chamapgne at Curdelón, you can also find fine wines coming from Italy, Spain and France.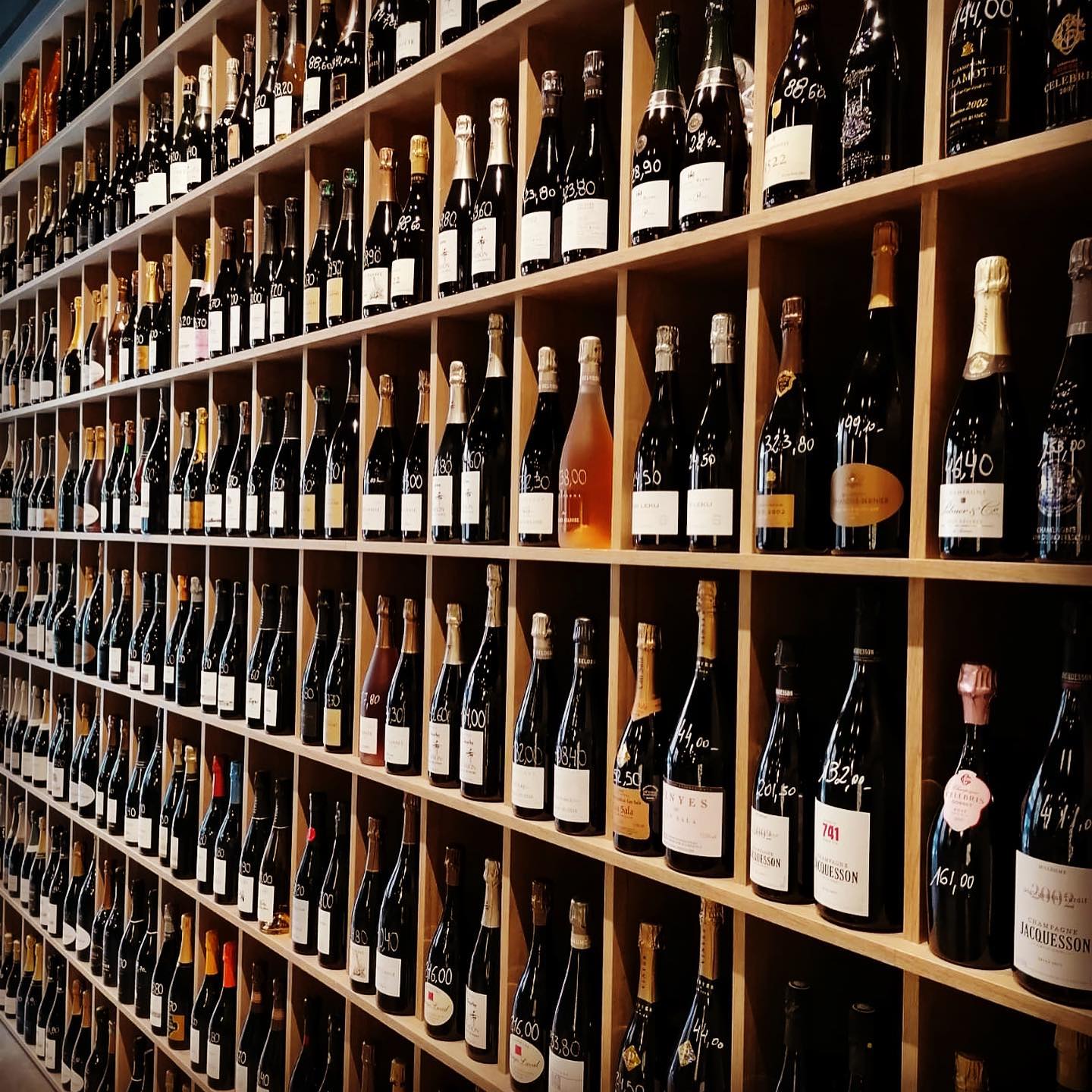 When going ask for Martín or Andoni, they know pretty well every single references. Curdelón also gives the possibility to taste some wines by the glass. Either you go to have a glass of wine or to buy some bottles you will leave happy.
As you can see, there are plenty of wine shops in San Sebastian where you can go and continue with your wine hobby, or obsession, that's up to you!