Coco Chanel and Franck Sinatra visited Biarritz and were amazed by the beauty of the city already some years ago. So, if you are a Frank Sinatra lover and your icon is Coco Chanel, you should be seriously thinking on visiting the gem of La Côte Basque. 
It's a pity they didn't have the chance to post their favorite places of the city in Instagram, show where they used to have some delicious breakfast in their insta-stories or share a live-stream video of a concert on Instagram TV, but we will give you all the reasons why you should visit Biarritz at least once in your life.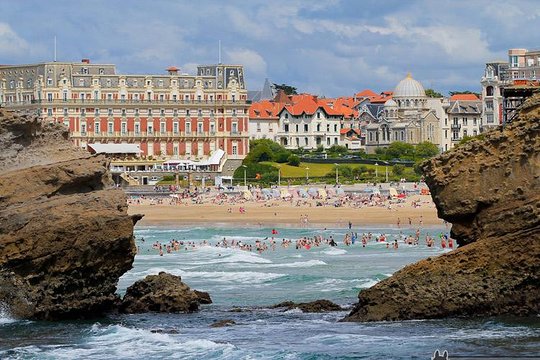 The first reason is quite basic but real fact, the closeness of Biarritz from San Sebastian.  of Did you know that you can be in Biarritz just 45minutes driving far from San Sebastian? So then, you must visit Biarritz.
Yes, it true. We know it sounds crazy but we are so lucky that if we want some good French cheese for a  dinner party, buy some really amazing home-made jam, high end fashion or shoes in the famous Rue du Port Vieux and Rue Mazarin streets or simply enjoy a plate of oysters paired with a glass of wine in the terrace of the Casino, we are there in a blink of an eye.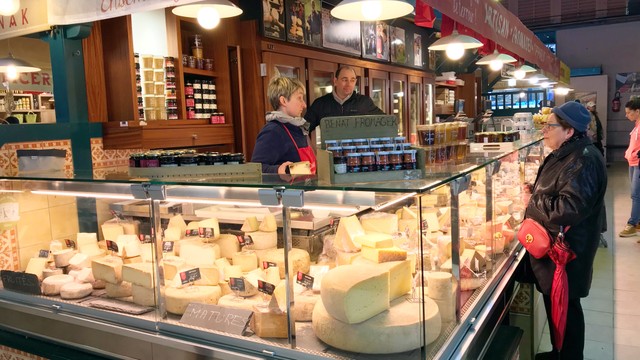 Number two would be the vibe. Picture California laid back but with a European twist to it. Spring and Easter break would be the kick starter for the town to come alive.
You could be seen just walking around the paseo, or sitting on the beach to reading a book while you sip a Rosé, or just walking around the cobbled and shop filled streets, or at the Halles  ( market)
The third reason is the cheese. Yes, cheese. Who doesn´t love cheese? In Biarritz you will find small artisan cheese shops. That French creamy cheese is one of the heavenly bites you will try in this beautiful corner of Europe. Go to the bakery, get a nice baguette, buy some cheese and enjoy a gourmet snack style lunch.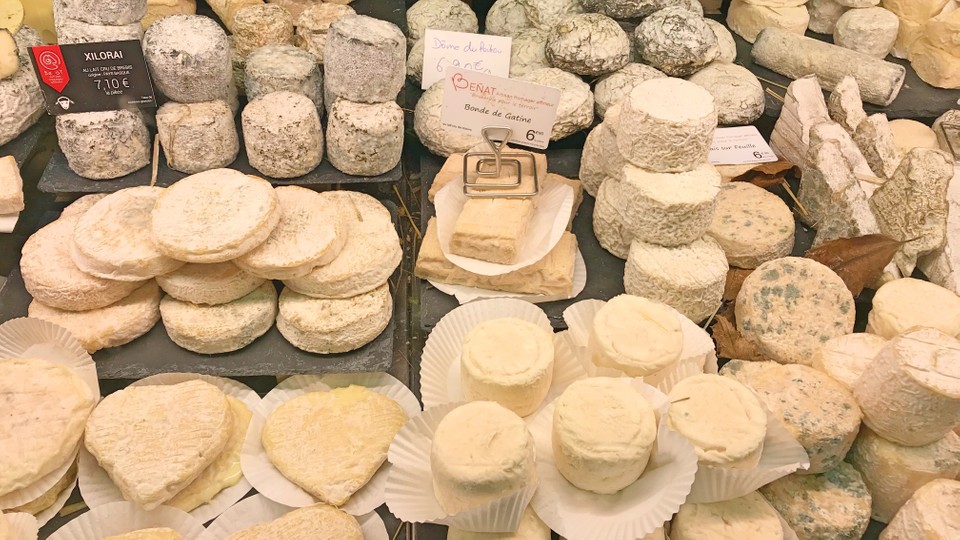 The fourth reason is the architecture, the flag of the Basque Country (red, white and green color) is reflected in the façades of Biarritz cobbled streets, big white houses with green and red windows and doors.
These traditional farm-style houses are mixed with elegant belle epoque romantic Parisian style buildings.  If you are walking around the Casino or around Hotel du Palais, you can imagine Coco Chanel walking in the boulevard.
I know that while you are reading these lines, you wish you were here. You cannot miss our Biarritz French Basque coast tour in your San Sebastian and Basque Country trip.