There are many ways of standing out in  Basque Country etiquette, and one of them is going to a cider house in San Sebastian and pouring cider from the barrel in a clumsy way.
Probably, locals will start laughing at you. Do you want to be the laughing stock, or you want to act like a local in the cider house?
Don´t panic, we are going to give you some tips to act like a real Basque in the cider houses.
While you are reading these lines, some of you will even wonder what cider houses are. Let´s start with the basic concepts. The cider houses or "sagardotegia" in basque are, as the word says, the house where the cider is produced, sold and consumed.
This description seems to be a factory, but the truth is, we cannot describe just with words what cider houses are. It's part of our lifestyle, it's where we meet with our families and friends to celebrate, we love each other, it´s our comfort zone, our cultural pride, our little paradise where it seems that time has not passed.  
One of the main characteristics of all cider houses are the similar structure they have. Usually, on the left side there is a charcoal fired grill, and on the right-side long tables one next to each other. (Even when you are just 2 people will sit in the long table and share it with other groups). And, next to the tables or the basement, the big cider barrels.
The system is easy: you get one empty glass at the beginning and you go to your corresponding table. Wait until you hear someone shouting "TXOOOOTX". That means they are opening a new barrel and you go to the line to fill your glass. It´s a free refill system, you can do as much as "txotx" as you wish. We drink all together stand up and after we go to our tables and wait for the lunch: the traditional cider houses menu: cod omellete, oven-baked cod with "piperrada"(slowly cooked on a low temperature),txuleta  and Idiazabal sheep-milk cheese together with apple jelly and nuts.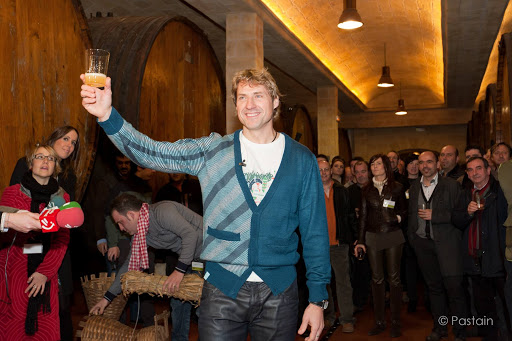 Many of you will be asking what "txuleta" is, here goes an easy description:
WHAT IS A "TXULETA" ?
Our favorite dishin this entire world: the "TXULETA", aka Basque T-Bone steak. For all those that are visiting the Basque Country for the first time, please, learn that word.
We looooove txuleta and we cannot live without it. Even when we go to the best Michelin Star restaurants, we say "it was good but there is nothing like a good txuleta".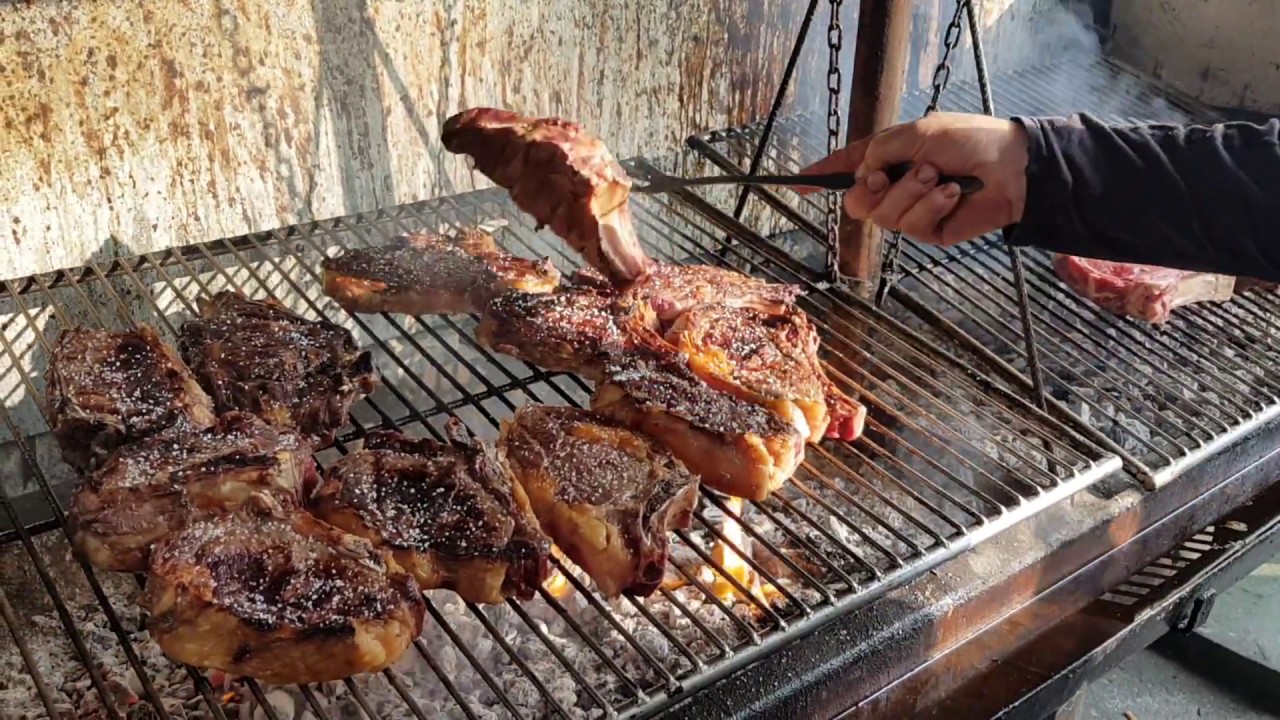 RULES TO ACT LIKE A LOCAL IN BASQUE CIDER HOUSES:
SAY KAIXO AND TAKE THE EMPTY GLASS THEY GIVE YOU
DON´T WEAR HIGHHEELS, CIDER HOUSES FLOORS GET SLIPPERY
SAY "ON EGIN" (ENJOY YOUR LUNCH IN BASQUE) TO THE PEOPLE ON THE TABLES YOU SEE UNTIL YOU ARRIVE TO YOUR CORRESPONDING TABLE
GO TO FILL YOUR GLASS DIRECTLY FROM THE BARREL WHEN YOU HEAR A SHOUTING THAT SAYS "TXOOOTX"
DO NOT FILL YOUR GLASS TILL THE TOP, WE NORMALLY FILL THE BOTTOM OF THE GLASS TO DRINK ALL IN ONE SIP ( 2-4FINGERS)
DON'T EXPECT A RESTAURANT LIKE SERVICE, ITS MORE LIKE A HOUSE-FAMILY LUNCH
EAT YOUR STAKE AS IT IS RARE. (we eat rare and some think that asking to cook more is an aberration)
DO NOT COMPLAIN ABOUT THE NOISE (after 5 txotx, people start talking louder and this may bother you, but it's part of the experience )
CRACKING THE NUTS, YOU WILL SEE MANY PEOPLE TRY TO OPEN THEM IN A WEIRD WAY USING SAVAGE METHODS: IF YOU ARE ADVENTUROUS KIND OF PERSON, TRY TO USE SOME OF THIS METHODS (opening the nuts with your pinkie, opening the nuts with your forehead and so on…)
AFTER THE DESSERT, SOME "KUADRILLAS" (groups of friends) START SINGING, DANCING AND PLAYING SOME MUSIC, JOIN THEM TO LIVE THE FULL EXPERIENCE
If you follow these Basque Tours tips, we are pretty sure that no one will turn their faces and stare at you as you were a stranger. The best plan after visiting a pig´s farm is going to the cider house to get lunch. It's an experience you need to live once in a lifetime.
There are no more excuses, next time you come to visit the Basque Country, you must visit a cider house in San Sebastian.