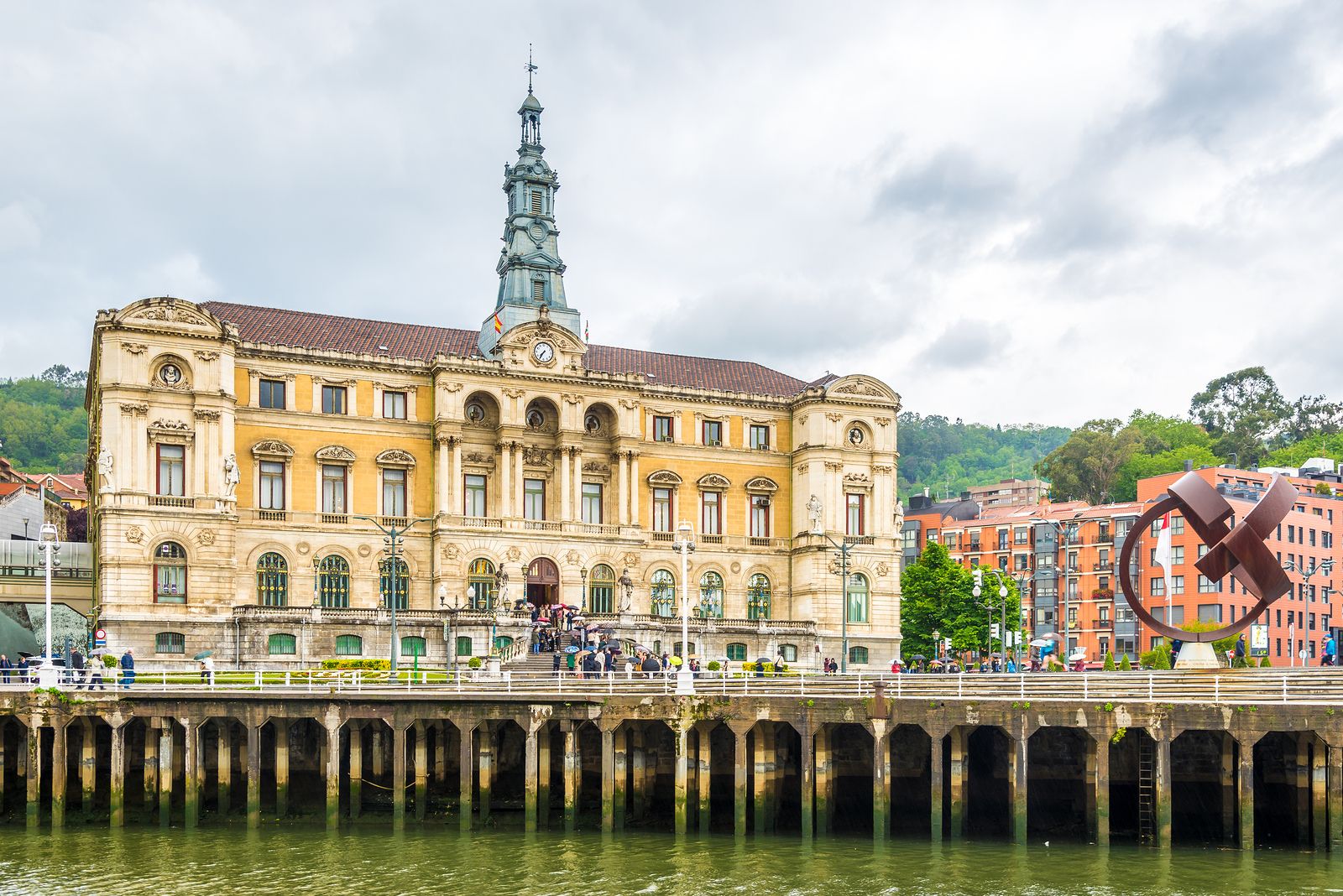 Many of you probably have  already hear some rumors that says San Sebastian and Bilbao are enemies. Being based in San Sebastian, we recon that Bilbao & Guggenheim are a must visit in the Basque Country.
But the truth is, we are enemies when we talk about football. It is obvious that Real Sociedad is much better than Athletic but apart from of this nonsense discussion, we both love to visit each other cities. Although we (the Real Sociedad fans) just proved we are better.
To say that Bilbao is only a hot spot because of The Guggi would be an insult to all the Bilbainos around the world. if you think the basques are proud…they take it to another level.
For people from the Botxo ( how we lovingly call Bilbao, it means hole, because the city is surrounded by mountains)its the capital of the world.No joke.They jokingly?) call their water Champagne!
You got to hand it to them, their attuite and confidence have made them what the are today. The owners of the Guggenheim building. Did you know that? Yep, ladies and gentleman we own the building.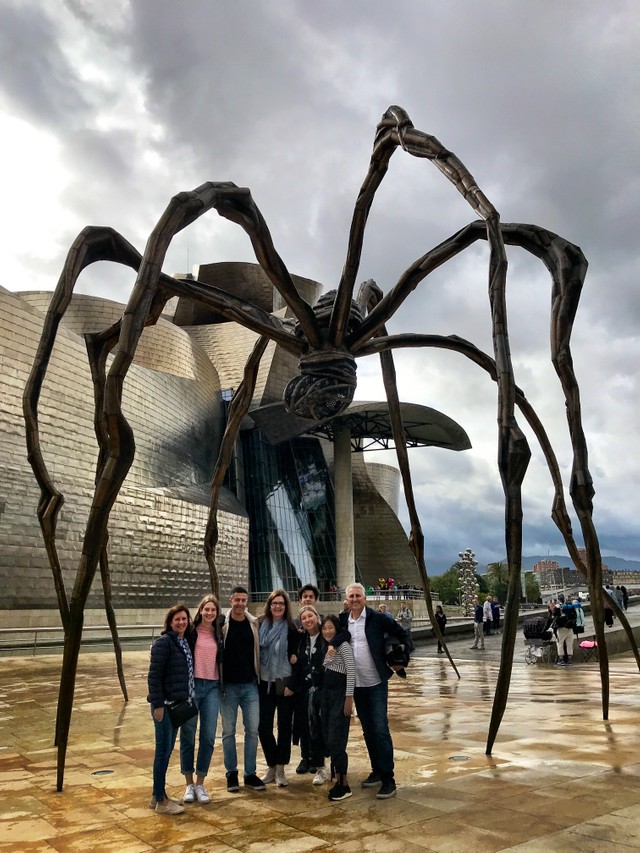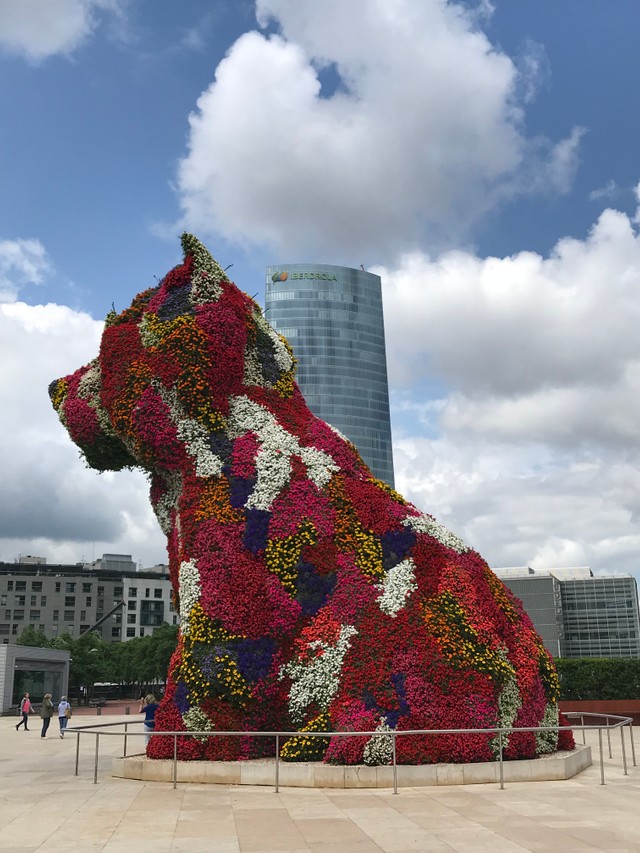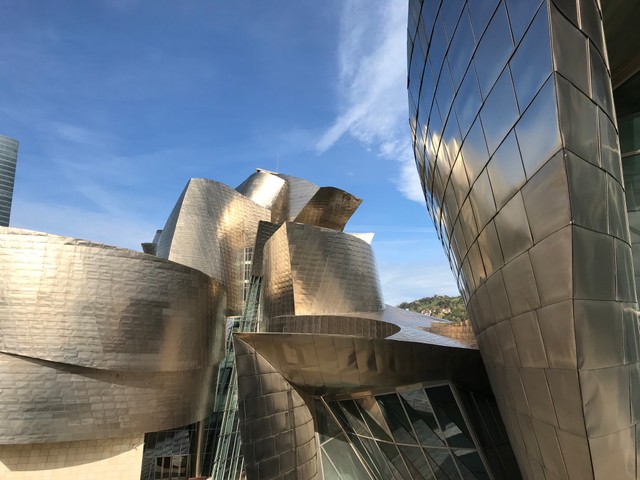 What else does this vibrant small city offer? Well I often compare the cities of Bilbao and San Sebastian to Berlin and Munich. Bilbao is alive, has gone through a lot, has adapted to time, its ever changing while San Sebastian is as beautiful as it was when in the 19th Century Maria Cristina von Austria decided it would be her summer home.
What I am trying to say or get across is that if by chance you are flying into Bilbao think again before zipping away to San Sebastian ( only an hour and 15 min drive).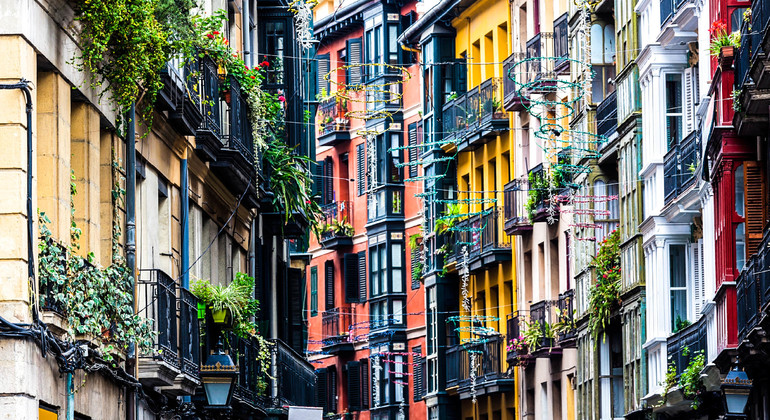 We recommend a stop. If you wantit to be a short stop then YES the Guggi with the river bankare a must. But if you can get into your holiday mood,there is so much more. The old part with the biggest covered food market in Europe, the Architecture ..basically anythind built in the last 20 year ( and there is A LOT) is from a Pritzker prize Architect.  Signture work from names like Sir Norman Foster, Hadid, Philip Stark have made a new landscape.
And I haven´t even started with the food. Yes Bilbao also has Michelin stars and pintxos. So don't worry you will not go hungry.Azurmendi is the star of the region with its stars, own winery and their sustainability philosophy. Check it out www.azurmendi.com
Bilbao la Vieja that part of town where your Sunday vermouth will be surrounded by street graffiti that could be put up in the museum, new art galleries,designer stores and local vibe spilling out on the streets.
The City center where all the bank men seem to finish workearliear than everybody else and hit the pubs to get their beloved gin tonic..while you wonder where your money is at.
We will be delighted to show you around and you will admire by yourself why Bilbao & Guggenheim are a Must Visit in the Basque Country.