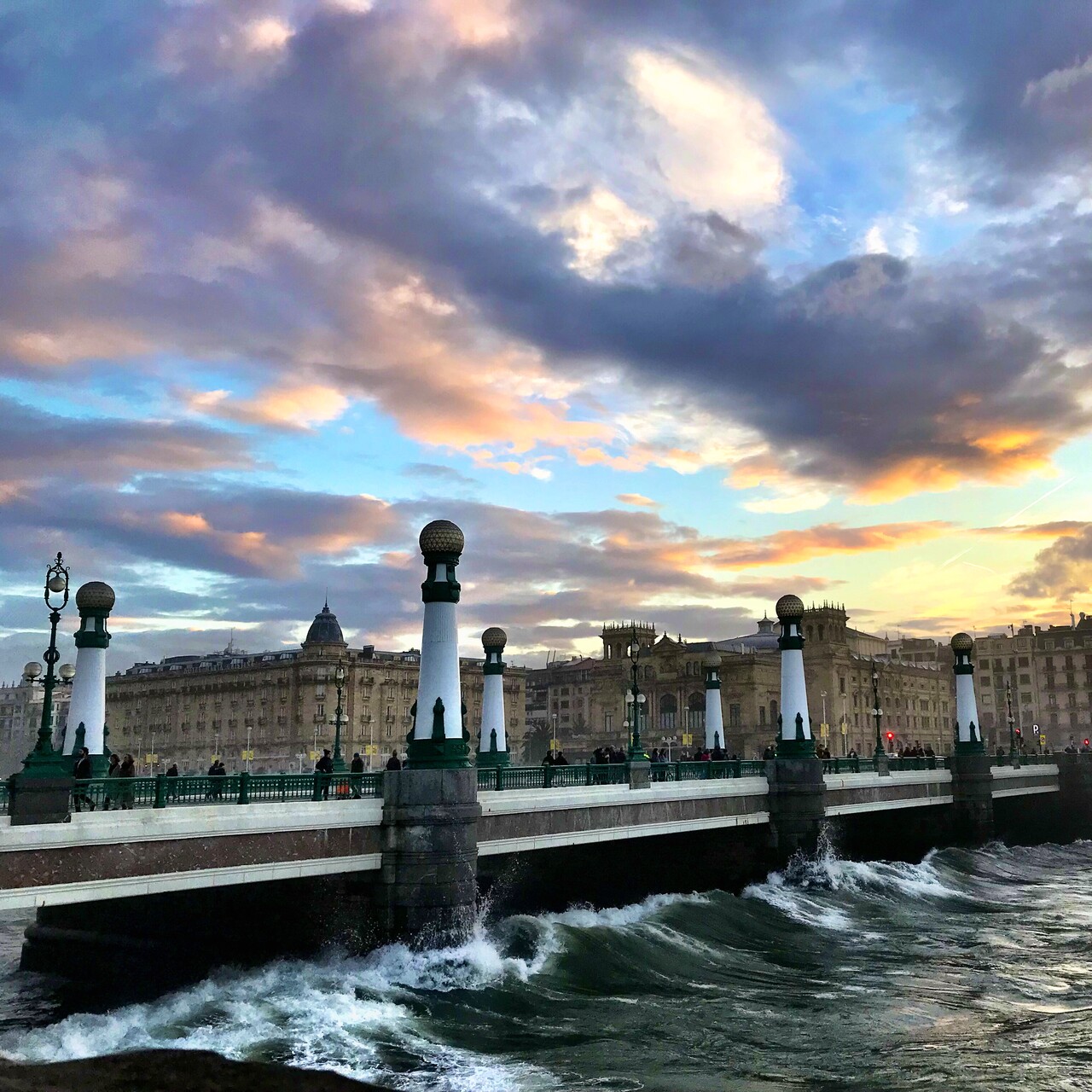 What to know when visiting San Sebastian is key to get a good feel of the city . Firstly, when visiting San Sebastian, you will have to erase everything you thought you knew about Spain. San Sebastian is surrounded by lush green mountains; it rains a lot here and we are not dancing flamenco or sleeping the siesta! The fun facts are quirky little things our beloved San Sebastian has.
Fun fact number #1 We call it Donostia
Many guests ask us why they see the name Donostia everywhere. That is because, the locals call it Donostia or simply Donosti. You might think this is the Basque version of San Sebastian, but it is not. Urban legend is it has more to do with Saint Sebastian whose was killed and named Saint of Ostia, a little port near Rome. In Italian, Saint is Don, and the Ostia was the place, so we have Donostia. This is the most important fact to know when visiting San Sebastian.
Fun fact number #2 The symbol of the city.
The symbol of the city is the railing surrounding la Concha beach. When San Sebastian became popular thanks to Queen Maria Cristina, the city had to step up their game. The city architect who was also the chief fireman was assigned the design of new railing of Europe's most beautiful urban beach. Many say the railing looks suspiciously like the railing in the Titanic. You can find out more fun facts here.
Fun fact number #3 Touch the wall!
One thing you will notice when in San Sebastian is that we are very active. Running, walking and even swimming is part of our daily routine. If you decide to join us in our daily boardwalk walk, do as the locals, and touch the wall. It's an unwritten rule to touch the wall on the end of the beach!