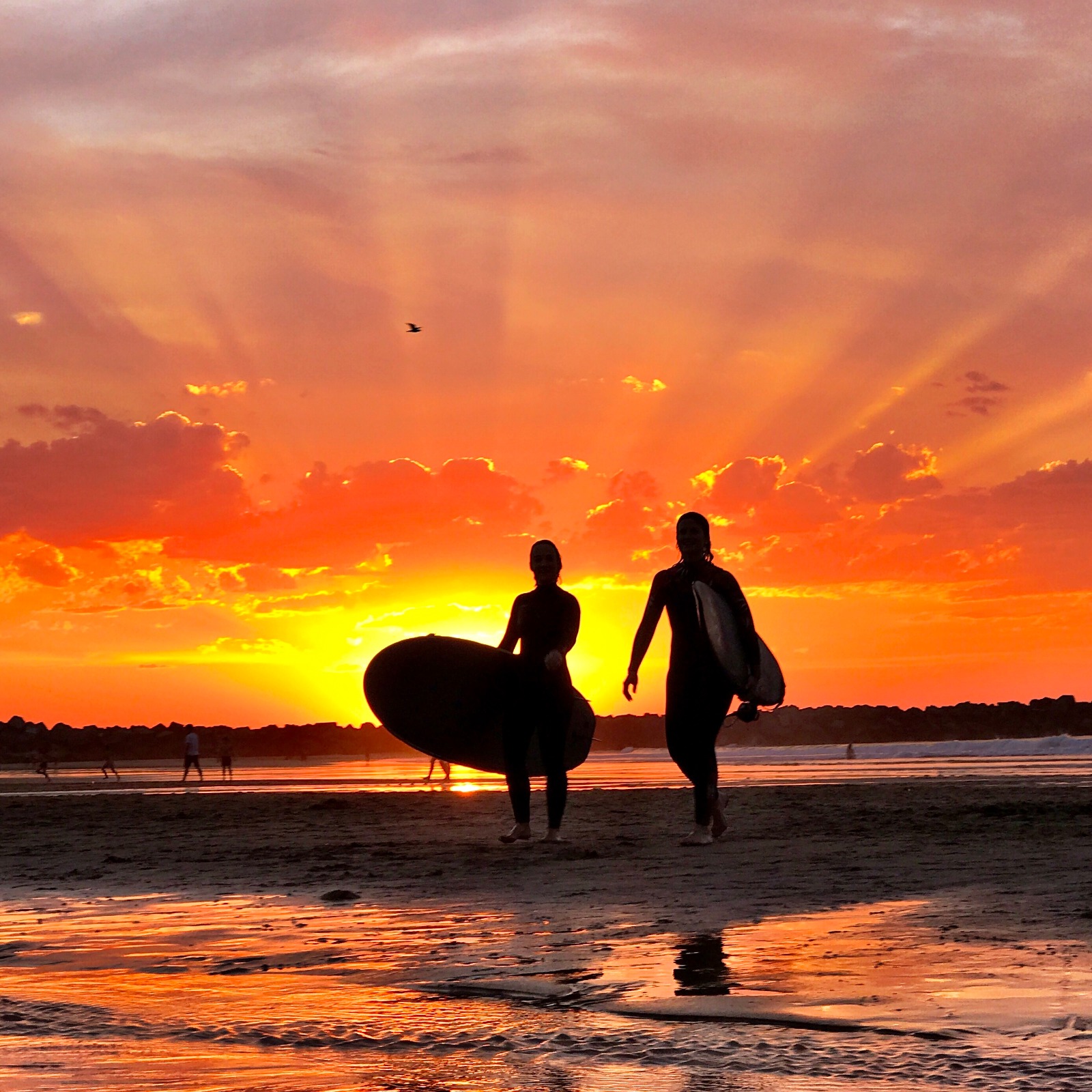 The Basque country is a top surf destination in Europe. The more than 200 km coastline together with our neighbor France makes it a hot spot for surfers. Surf season starts in September when the swell is excellent and goes on into winter. One of San Sebastian's three beaches, La Zurriola is exclusively for surfers. All year round we enjoy the surf vibe in this laid-back part of town. Walking down the streets you will regularly see people barefoot leaving their apartments heading off to catch some waves. But if you are looking for those local secrets where you are alone with the waves, here are our top surf spots near San Sebastian.
Mundaka is number 1 on our list of top surf spots near San Sebastian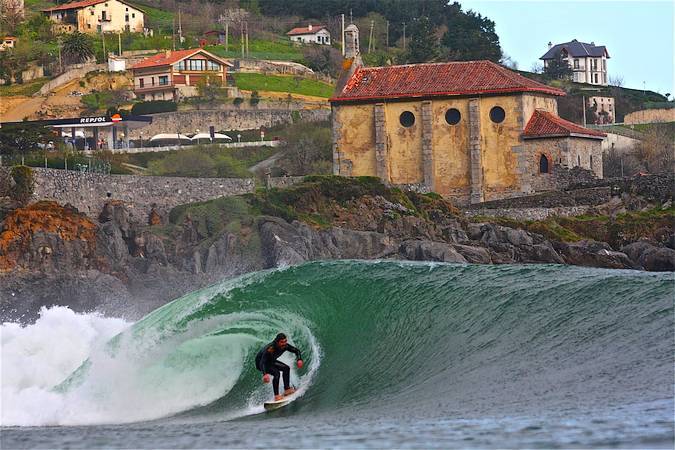 Mundaka is famous for its left-hand barreling wave and brings surfers from around the world. This wave is protected since it is part of the UNESCO site Urdaibai Bioreserve. This town is home to the owner of Billabong, and It even holds the Billabong Pro Surf competition.
Meñakoz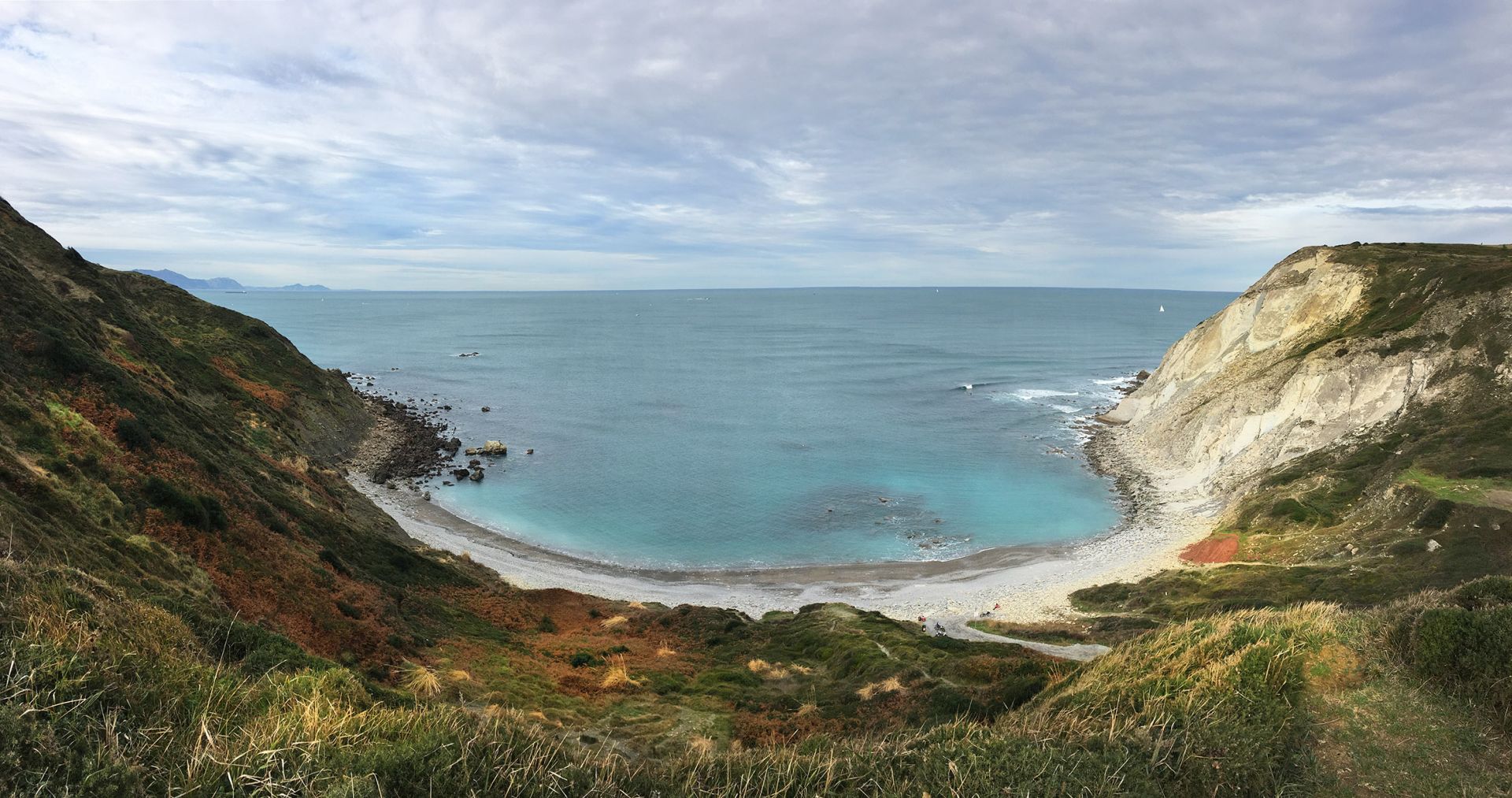 For the true lovers of being alone with nature. This spot is a local only deal with a few beach bums but absolutely nothing else. No showers, no beach bar at this secluded spot. The waves get quite big, being normal to catch some up to five meters high. We recommend that you only try these spots if your surf is expert level.
Punta Galea top surf spot near San Sebastian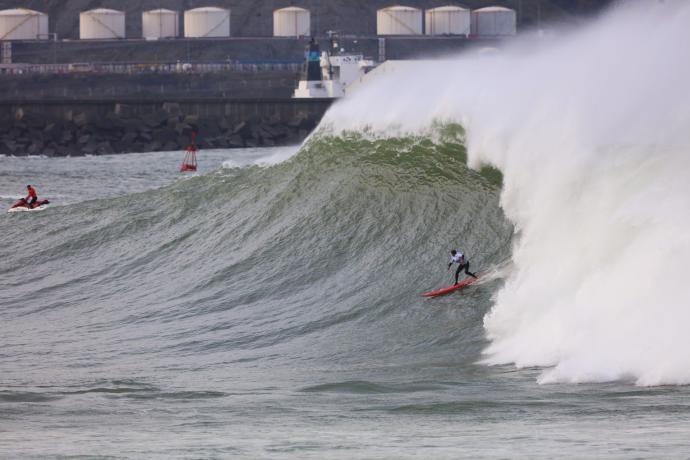 Getxo, near Bilbao, has a big wave break. Only known in the local surf scene, it is a place where local Basque Country big wave surfers come to show off. You can also just stop here to watch and slowly do the coast from San Sebastian to Bilbao checking out where the best spot is for you.
Alkolea
Last on this list of the top surf spots near San Sebastian is Alkolea. A 900-meter-long beach. Also known for a good left-hand wave. The bottom rounded rocks produce a good wave that leaves room to play with. It is at its best when it reaches 2 meters and at low tide. Again, be careful with the rocky bottom
If you do test our waters between autumn and winter when our swell is prime, then you can enjoy an incredible ride!