September arrived and with it the goodbye to the last tuna fishes of the season. Yes, the season is over. We are sad but it is time to honor one of our favorite sea species. Devouring tuna in the Basque Country is not just eating it but knowing it!
The Tuna fish we have in the Basque Country is the Yellowfin Tuna (don't mix it up with Red tuna!). We call it 'Bonito' in Spanish and 'Hegaluzea' (literally long fins) in Basque. These long fin guys come to visit us every summer. The season of tuna fishing starts by mid July and ends up when the quota stablished by the European Union is over.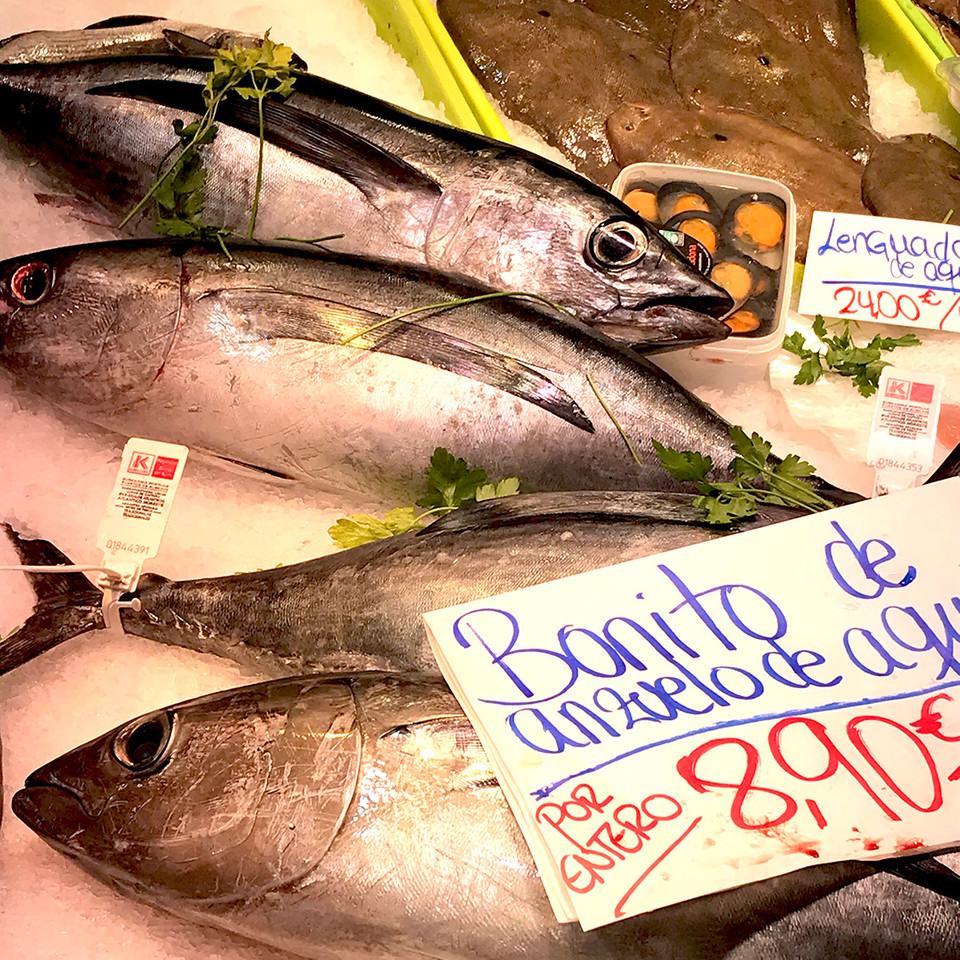 Devouring tuna in the Basque Country: having it fresh
It is during this time of the year when Basque Amamas (nannies) rush to their trusted fishmongers to get some of it. We usually buy it in thick slices with the skin. Are you Basque people eating the skin? No! We buy it with the skin because it prevents a deeper oxidation of the blood and when cooking it, makes the meat way more juicier.
We cook it grilling it, with tomato sauce, poached onion, just boiled and in salad… The key is keeping it juicy. It is forbidden to dry out your slice of tuna!
Devouring tuna in the Basque Country: having it out of the season
When tuna is out of season we keep eating it! Of course! Boiled tuna is one of the most consumed canned foods in Spain. We add it to a tomato salad, we have it by itself with a glass of Txakoli and some bread, we even use it to make an enhanced version of the Gilda.
Along the Basque Coast there are several Tuna producers that select the best pieces in summer and extract the best of the best. They clean them one by one, extracting the loins, boilinging it and canning them with olive oil.
At Basque Tours we are proud of our local food, that is why, when having the opportunity, we always invite our guests to enjoy the boiled tuna fish locally made. Especially when going to visit a Txakoli winery, tuna is always there.
Devouring tuna in the Basque Country can be a real pleasure if done in the right way. Discover our tour Txakoli wine and Cheese tour where you will be able to taste some of the best tuna. If you want to taste it fresh join us in our Market stroll and lunch in Gastronomic Club. Be sure to come summer!