Some time ago we wrote an article about the boutique hotels in San Sebastian we love. As tourism is re-starting we would love to keep giving you ideas about where to stay while spending your so deserved vacations. Inhere we will tell you about our for best luxury hotels in the Basque Country. All of them located in different spots you cannot miss when visiting this gorgeus side of the planet. Be sure that, if we were the visitors, we would spend one night, at least, in these luxury hotels.
BEST LUXURY HOTELS IN BASQUE COUNTRY: SAN SEBASTIAN, MARIA CRISTINA LUXURY HOTEL
When talking about luxury hotels in a city like San Sebastian it is unavoidable that Maria Cristina Luxury Hotel shows ups in the conversation. This was devoted to the queen Maria Cristina, the first person that stepped in this marvelous building.
Many things can be said about M. Cristina but what we love of it is its breakfast. For us, undoubtedly, the best breakfast in town. Fresh fruit and some heartwarming hot drinks are just offered after sitting on your chair. Benedictine eggs, toasts with Iberico ham, fresh made pastries…
BEST LUXURY HOTELS IN BASQUE COUNTRY: BILBAO, GRAN HOTEL DOMINE
Gran Hotel Domine is located in front of the Guggenheim museum, the most iconic building of Bilbao. With a discrete external image, the hotel takes your breath away when entering. A enormous pillar of rounded stones acallares the building from the Botton to the top.
And it is here, on the top of the building where we find our preferred spot of the hotel, the rooftop. Do not hesitate to take the elevator and visit it. From here you can enjoy the best views of the city. Delight your eyes with the Guggenheim's titanium waves while having a cocktail or just a glass of wine. You won't regret it.
BEST LUXURY HOTELS IN BASQUE COUNTRY: BIARRITZ, HOTEL DU PALAIS
Biarritz, as it happened to San Sebastian, became the summer destination par excellence for the French aristocracy. Long walks along an idyllic landscape followed hot coffee and chocolate cups. In Hotel du Palais halls happened part of European history.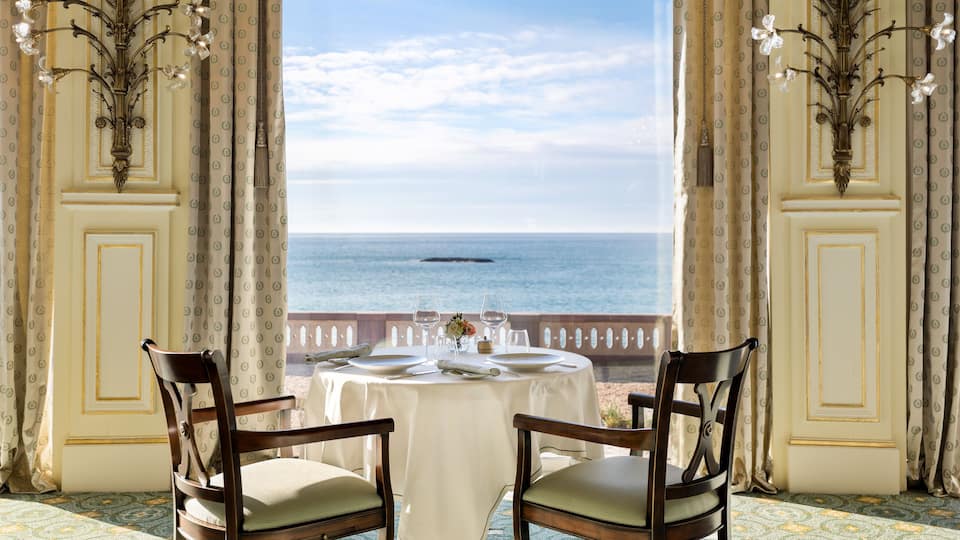 And this is our favorite aspect of the bourgeois hotel. The halls combine an impressive Art Deco decoration with views that are not usual in northern hotels. These remind us to the mediterranean terraces looking towards the sea. In this case your eyes will look towards the Atlantic Ocean. Not that bad, huh?
BEST LUXURY HOTELS IN BASQUE COUNTRY: RIOJA ALABESA, HOTEL PALACIO DE SAMANIEGO
For our last stop, we are heading to the southern region of the Basque Country, to Rioja Alavesa. This region is well known for being house of some of the best wines made in Spain. Hotel Palacio de Samaniego is a small hotel with nine rooms and suites that belongs to the well-known Rotschild family.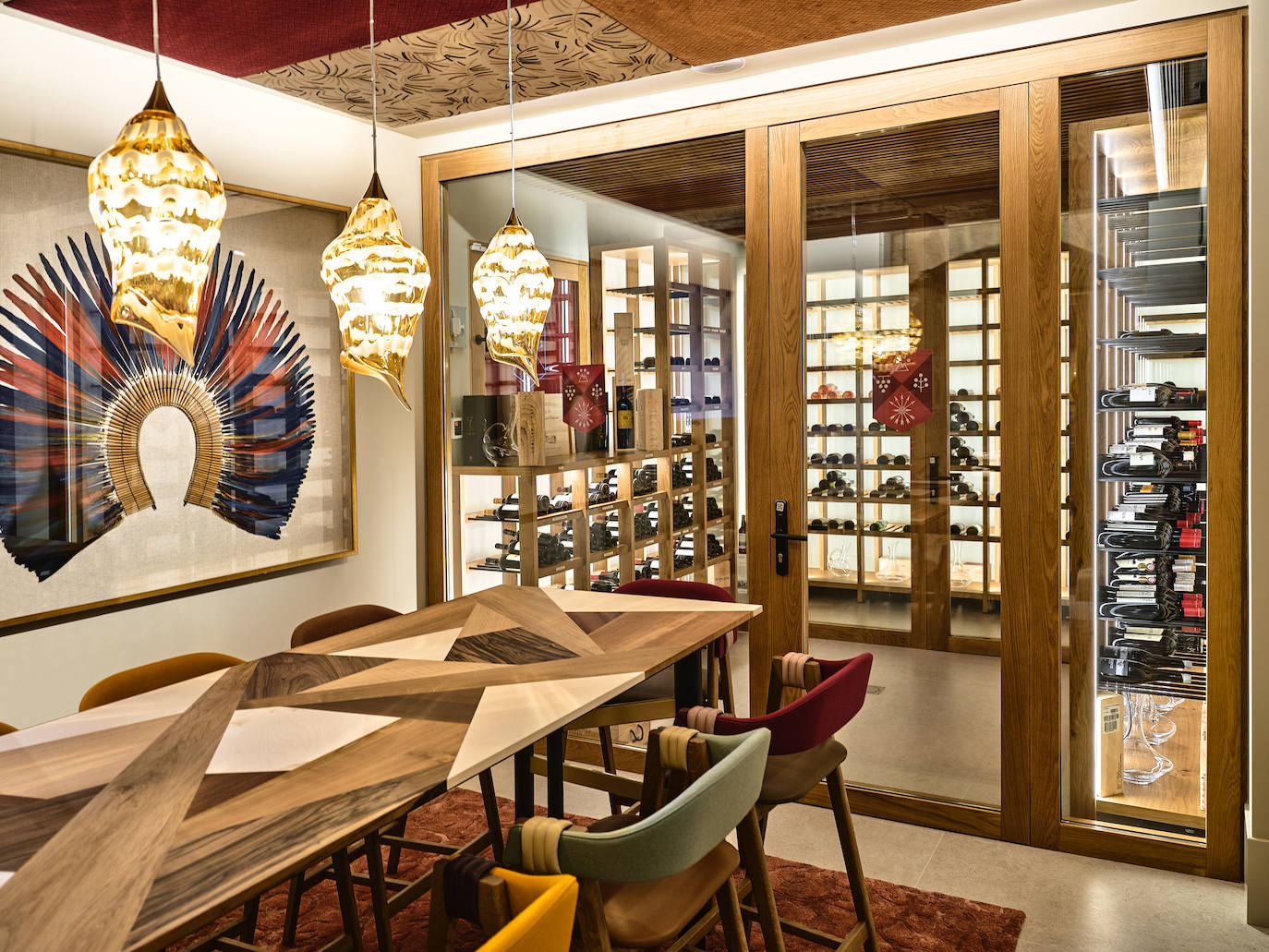 Although the whole hotel is a gemstone, we particularly love its wine cellar where they have the best of the best from Rioja. As the winery belongs to the Rotschild, here you will find a wonderful sample of the wines by the wineries such as Macán or Chateau Mouton Rotschild.
As you can see talking about Basque Country luxury hotels is talking about special details that make each of them unique and with a visit. Join us to know each of the places we have described!