Antojitos bakery (little cravings in Spanish) needed to come to San Sebastian all the way from Argentina in order to make Donostiarras' character a little bit sweeter and teach us how to indulge in these kinds of heavenly pleasures; the best Argentinian goodies in San Sebastian.
People always say that we Basques are quite stubborn, direct, and cold people. They never use warm adjectives to describe us. Nevertheless, it is true that good natured, helpful, trustful and hard working are also and always attributes associated to us. At the end of the day, it is an even situation, quite balanced.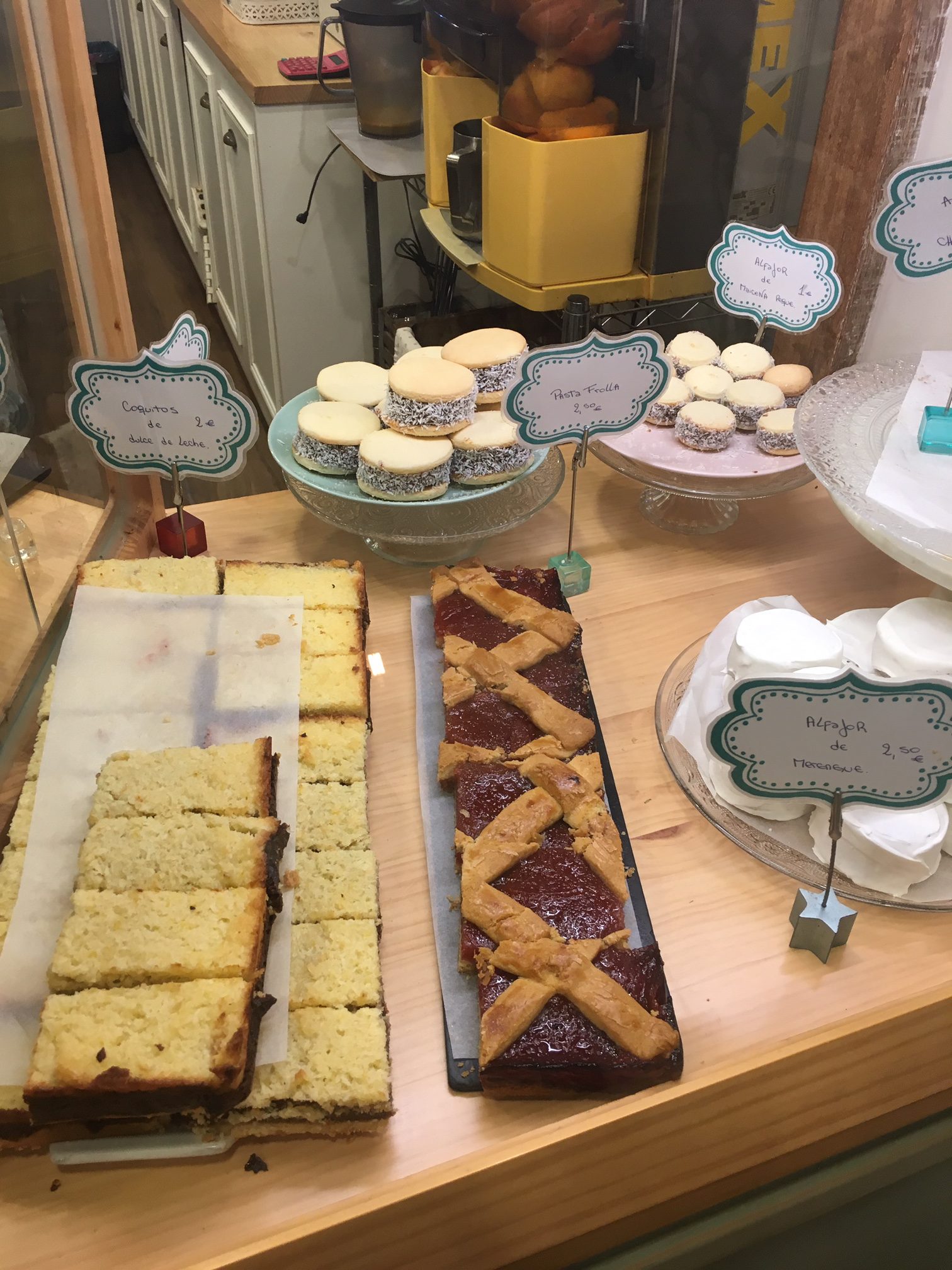 Agustina, an entrepreneur and Antojitos' proud owner, came to San Sebastian 18 years ago, but she opened her bakery 5 years ago. Actually, this coming November 25 will be its 5th birthday; congratulations! She says she could have never imagined how successful the business was going to be.
If you have a sweet tooth, Antojitos is the place to visit during your stay in San Sebastian. And if you suffer from diabetes or have high sugar level, may be it is better if you stop reading this blog and if you avoid visiting this place; unless you want to buy an antojito for somebody you really love care.
Among the wide variety of goodies they sell, we can highlight the following ones (Argentinian specialties are marked in bold):
Brownies
Cheese cake_ People´s best choice
Personalised cakes (check their Instagram to see their beautiful creations)
Alfajores (maicena / nutella / dulce de leche)_ People´s best choice It is the typical traditional Argentinian pastry
Empanadas (beef / spinach / chicken / tuna)
Sandwich de miga (ham and cheese)
Pasta frola
Fun cookies
Etc.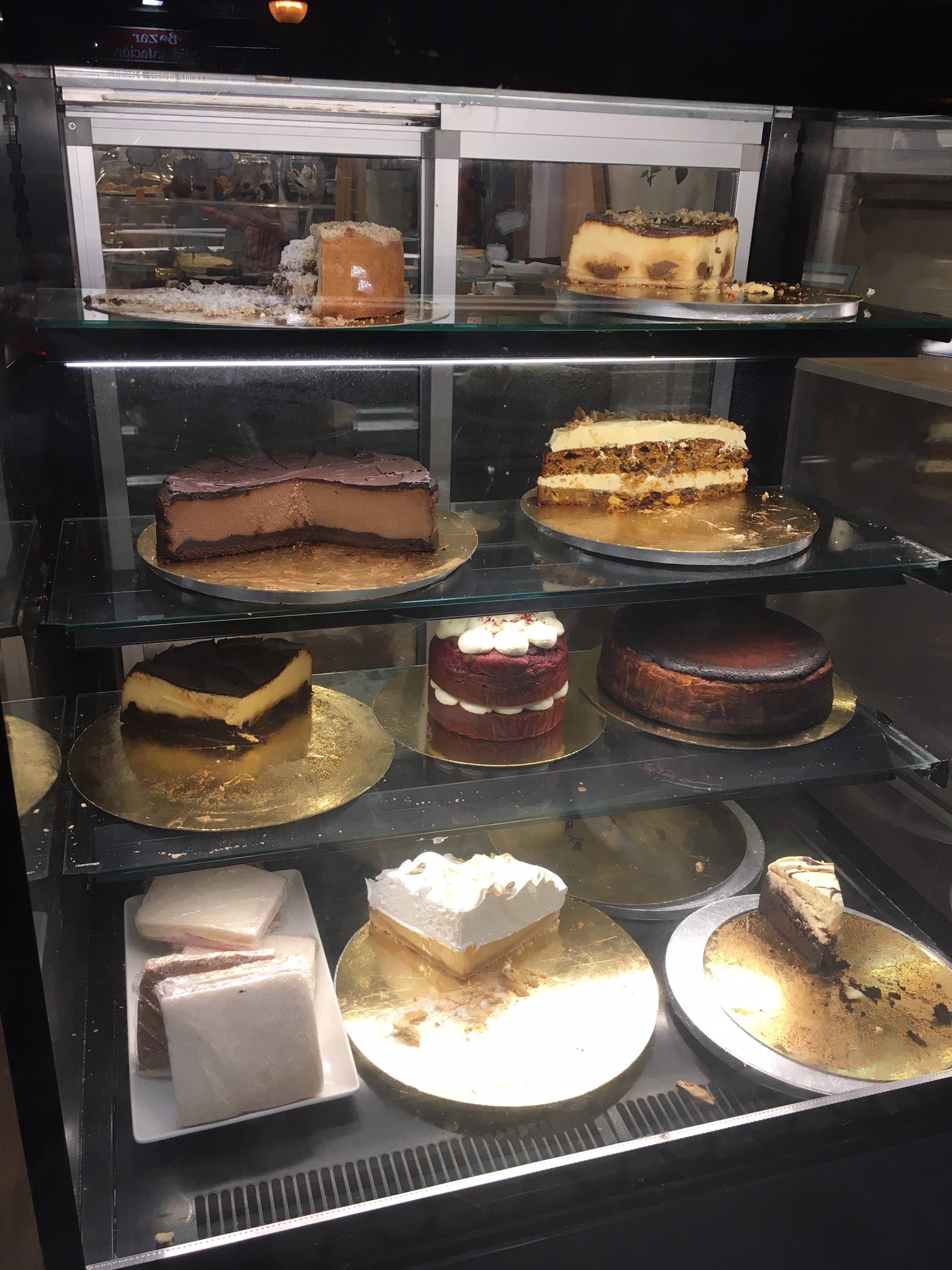 We met Antojitos and its goodies at a birthday party. A colourful and personalized finger-likin' cake was served there and immediately we started to ask where did it come from. Needless to say that the very next day we were visiting Antojitos, the best Argentinian goodies in San Sebastian, and introducing ourselves to them as their next best customers.
Dulce de leche, a must
One of the key ingredients that they use in many of their creations is the worldly famous dulce de leche. How can one describe what dulce the leche is? Well, a gift from heaven would only be fair to say. Yes, it is a well known friend to us and we really love it. A dessert or a pastry is never too sweet, it always helps if one adds a little bit of dulce de leche.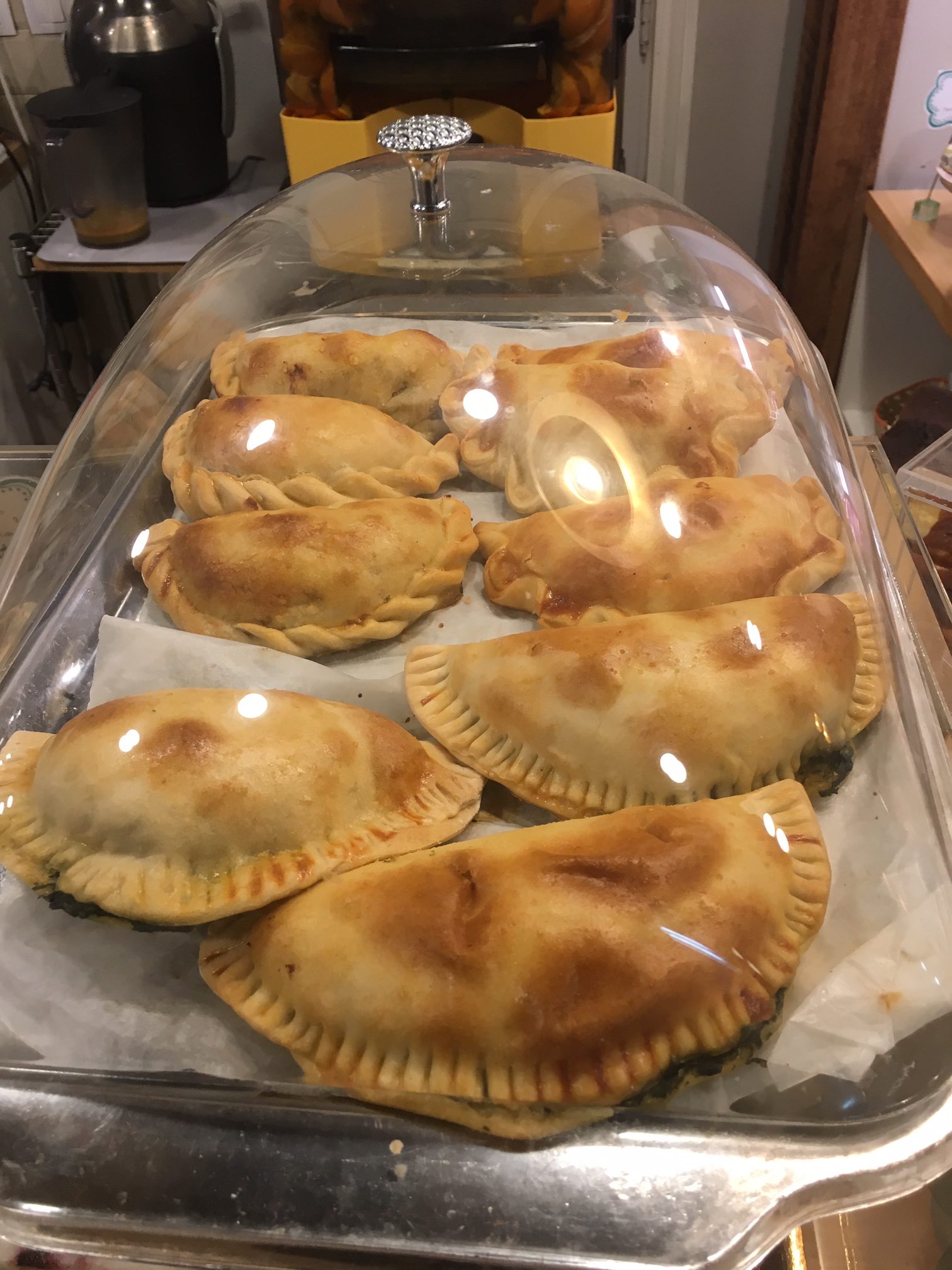 If you are feeling guilty with all this sweetness and you want to make some healthier choices when you eat out during your stay with us in San Sebastian, you just need to check Antojitos' (best Argentinian goodies in San Sebastian) next door neighbour: Enxalao. You will find a wide range of healthy salads there, already made or just for you to design. A good combo for a day in the beach or a perfect snack during your city tour with Basque Tours!