If you love the new digital trends, you could end up being a digital nomad in the Basque Country.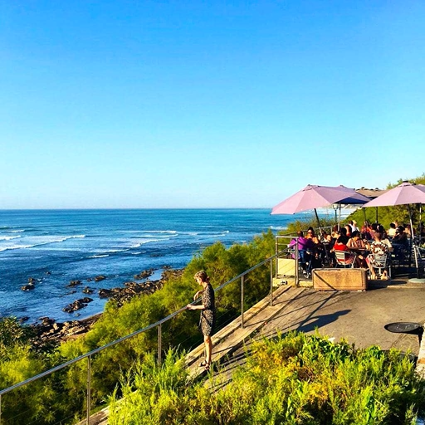 Get an early walk to a mountain near San Sebastian and find your working corner in a mountain hut, where they serve you a delicious pot coffee with a Jamon Sandwich, or walk into any of the beautiful beaches along the Basque coast, with your laptop in your lap, writing code or blog stories while you listen the waves. We Mohave the perfect Nomad Stop for the next months, here, in San Sebastian. Learn why:
If you can work remotely from anywhere in the world, here are our favourite spots.
San Sebastian is a city where you will be spoilt for choice as to what to do "after" work. A small layed back town with three beaches, an endless bar and restaurante scene filled with people who know how to enjoy themselves. I even feel dumb trying to sell it to you as there is no need. It speaks for itself. Warning: you might never want to leave.
It is difficult to say goodbye to the summer with this weather. What if you didn't have to? This is a great spot to make pretend you are working from home and reaching all your goals. I think we will be seeing you alot at the local sunset spot. Follow us for more tips about how to live your BEST life as a digital nomad in the Basque Country.