Embark on a remarkable gastronomic journey through San Sebastian, where Basque Tours invites you to join our ultimate private pintxo tour, with our list of the top 10 pintxo bars in San Sebastian, where you will discover the city's most beloved bars and their specialties. Get ready to tantalize your taste buds as we unveil the top pintxo bars that will leave you craving for more.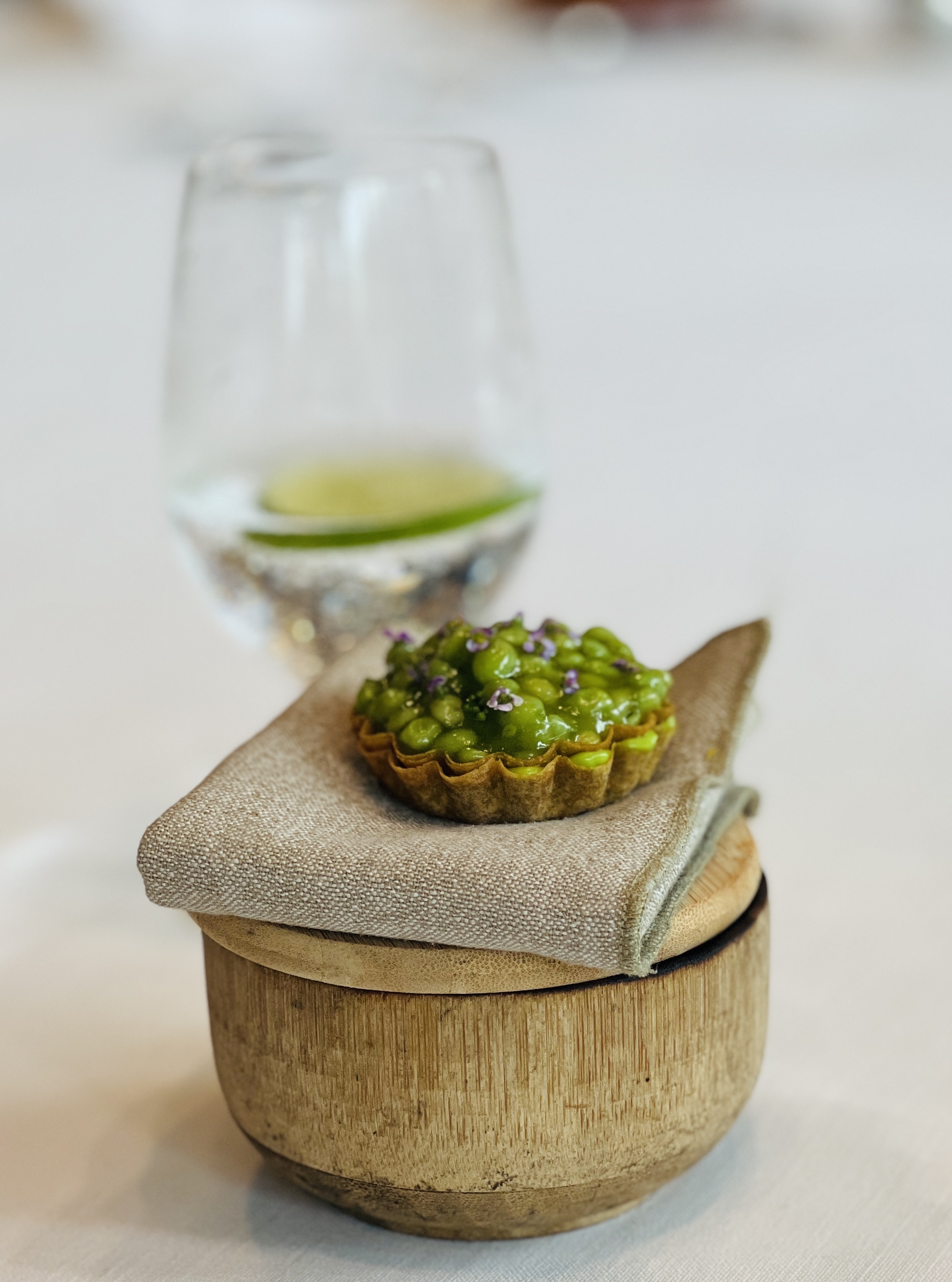 Bar Borda Berri – Basque Classics
Discover the charm of Bar Borda Berri in the heart of San Sebastian, where tradition and innovation come together in perfect harmony. This pintxo bar offers inventive twists on classic Basque dishes, showcasing the region's rich culinary heritage. Indulge in their mouthwatering veal cheek with red wine reduction or savor their delectable mushroom risotto. Bar Borda Berri invites you to relish the flavors of Basque cuisine in a contemporary and exciting way.
Casa Urola – Basque Gastronomic Delights
Nestled in the lively streets of San Sebastian, Casa Urola is a haven for food lovers seeking refined Basque cuisine. This pintxo bar prides itself on using locally sourced ingredients to create exquisite dishes. Delight in their tender Iberian pork tenderloin or savor their perfectly grilled spider crab. Casa Urola offers a true taste of Basque gastronomy, crafted with passion and culinary expertise.
Atari Gastroteka – Fusion Flavors
Discover the fusion of flavors at Atari Gastroteka, located in the heart of San Sebastian. This modern pintxo bar blends traditional Basque ingredients with innovative techniques to create unique and exciting dishes. Indulge in their mouthwatering tuna tartare with avocado or experience the explosion of flavors in their caramelized French Toast
Bar Martinez – Exquisite Pintxo Creations
Experience the culinary artistry of Bar Martinez, a hidden gem nestled in the heart of San Sebastian. This pintxo bar boasts an impressive array of creative and mouthwatering pintxos that are as beautiful as they are delicious. Delight in their miniature towers of flavor, such as their truffle-infused mushroom croquettes or their delicate smoked salmon rolls. Bar Martinez promises to captivate your senses with their exquisite pintxo creations.
Bar Txepetxa – Anchovy Heaven
Located in the heart of San Sebastian, Bar Txepetxa is a legendary establishment that has captured the hearts of locals and visitors alike. This pintxo bar is a paradise for anchovy lovers, offering an irresistible variety of creations. Sample their famous Gilda, a combination of anchovies, olives, and pickled peppers, or indulge in their mouthwatering anchovy-infused toasts. Every bite at Bar Txepetxa is a testament to their culinary mastery.
Bar Ganbara – Seafood Sensations
Situated in the picturesque streets of San Sebastian's old town, Bar Ganbara is a must-visit for seafood enthusiasts. Renowned for their exceptional seafood pintxos, this bar sources the freshest catch from the nearby Bay of Biscay. Delight in the creamy texture of their crab croquettes, savor the briny sweetness of their grilled octopus, or revel in the richness of their lobster pintxo. Bar Ganbara promises an unforgettable culinary experience for seafood aficionados.
Bar La Cuchara de San Telmo – Rustic Delights
Immerse yourself in the rustic ambiance of Bar La Cuchara de San Telmo, located in the heart of the vibrant city of San Sebastian. Known for its warm and welcoming atmosphere, this pintxo bar delights patrons with its traditional Basque flavors. Sample their succulent braised beef cheeks or indulge in their melt-in-your-mouth foie gras with caramelized onions. Bar La Cuchara de San Telmo promises an authentic and unforgettable culinary experience.
Bar Desy – Traditional Basque Delights
Immerse yourself in the rich Basque flavors at Bar Desy, a beloved establishment in San Sebastian. Known for their dedication to preserving traditional recipes, this pintxo bar offers a wide selection of classic pintxos that will transport you to the heart of Basque cuisine. Sample their crab-stuffed peppers or indulge in their famous Txuleta( Rib-Eye) Hamburger. Bar Desy invites you to experience the true essence of Basque gastronomy.
Bar Mendaur Berria – Authentic Basque Cuisine
Located in San Sebastian's Fermin Calbeton street, Bar Mendaur Berria showcases the best of traditional Basque delicacies. Step into this welcoming pintxo bar and be transported to a world of authentic flavors. Indulge in their tender braised pork cheeks or savor their mouthwatering grilled squid pintxos. Bar Mendaur Berria offers a delightful taste of Basque culinary heritage.
Bar Xarma – Innovative Pintxo Delights
Experience a fusion of innovation and tradition at Bar Xarma, a dynamic pintxo bar in San Sebastian. Known for their creative twists on classic pintxos, this establishment pushes culinary boundaries with their imaginative creations. Delight in their foie gras and apple compote pintxo or savor their beetroot and goat cheese tartlet. Bar Xarma promises a memorable and inventive dining experience.
Enjoy the best Private Pintxo Tour discovering the Top 10 Pintxo Bars in San Sebastian with us. Click here for all info and details.
For some more pintxo ideas, please have a look of this Instagram reel:https://www.instagram.com/reel/CuDk1F0JwYh/