Its official, the best Christmas markets in the north of Spain are in the Basque Country. Two of them located in Spain and one just across the border in France. Although we are missing the snow and cold weather, we sure make up for it with delicious food stalls, romantic market views and old school vintage Ferris wheels.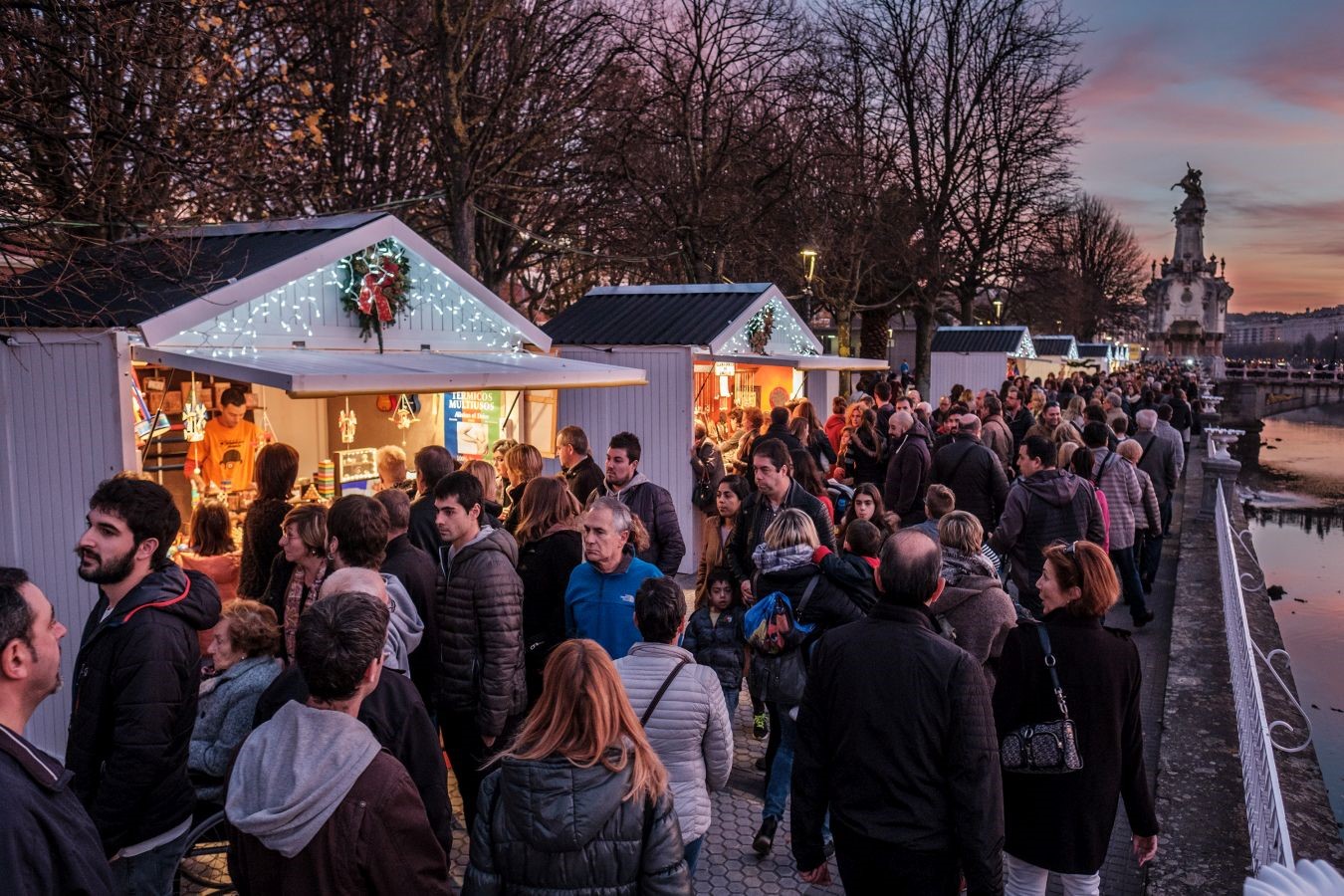 The most romantic Christmas Market is in San Sebastian
Christmas and its magic wraps this already incredibly beautiful city. The market spreads out throughout the most emblematic parts of the city such as the river with its Parisian Maria Cristina Bridge, crossing the river we arrive to the Hotel Maria Cristina beside the Maria Eugenia Theater. We keep walking through to the old town and end up admiring the bay of La Concha. There we find a Carrousel in all its glory!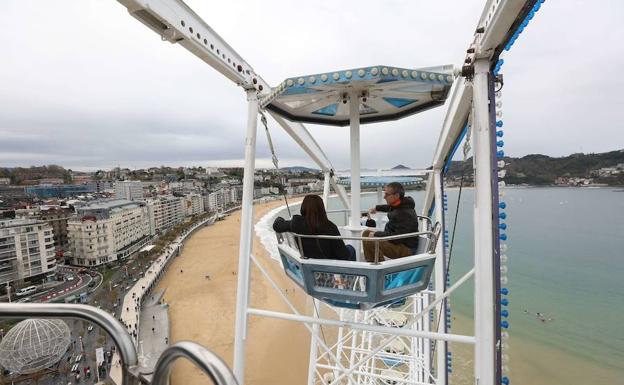 The second best Christmas Market in the north of Spain
The most local and the best off the beaten path Christmas market is a well-kept secret. It's in Vitoria Gazteiz, which is the capital of the Basque Country. Although it is heading south, the weather can be quite cold. Snow is no stranger to this city. It's the only city here in the Basque Country that will have an ice rink outdoors. It's located in the main square of an amazing old medieval town. An atmosphere not to be missed with their great bars and cafes surrounding the rink!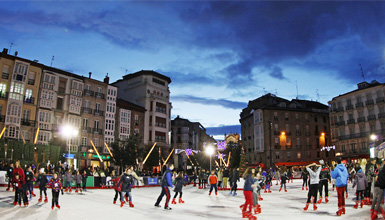 The best Christmas Market in the Basque Country.
Ok so I will give you my tip recommendation when visiting at Christmas time. An hour north of San Sebastian is our capital on the French side of the Basque Country, Bayonne. And if that was not important enough, it is also the capital of chocolate in France. As a result, it's my favorite town. Just kidding, it's not only that but it is incredibly cute. The Ferris wheel on Place de la Liberté, Father Christmas' village at Les Halles, the Christmas market on Place du Réduit, lantern parties, parades in the city… will delight both young and old. For this exceptional month, music invades the streets of the pedestrian districts which are decorated with lights.
These are the best Christmas markets in the north of Spain, not to be missed if you are here.